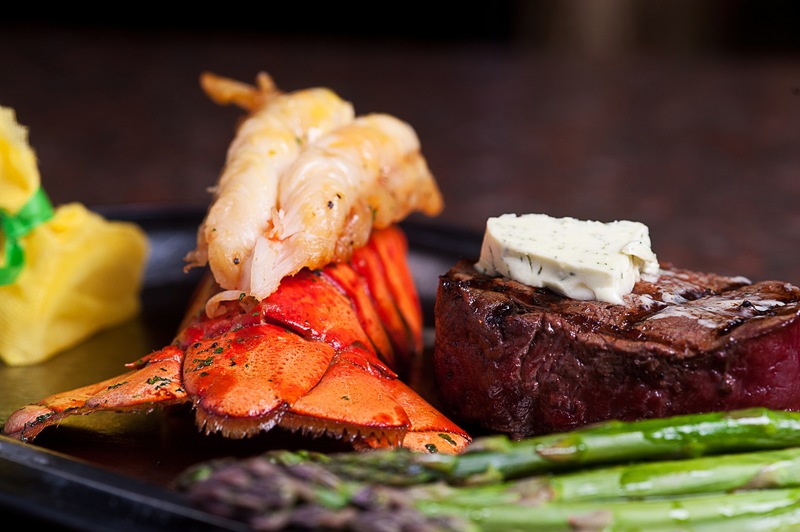 It's hard to get tired of the feel-good heartiness of a traditional turkey for Thanksgiving — but just in case you ever do, there are other option! In fact, if you love seafood, you can pull inspiration from Thanksgiving history and have lobster as the main course of your holiday feast.
Sure, it might sound a little unconventional. But as history would have it, lobster might actually be the most appropriate thing you could serve at your holiday dinner table! Just read on to see why — and how new Blackfin fishing boats get you close to the crustacean action beneath the surface.
The First Thanksgiving
According to the folks at History, seafood likely comprised a large portion of the first Thanksgiving meal all the way back in 1621. Yes, turkey (as well as other types of fowl) had a place on the table, too — but Mayflower passenger and Plymouth leader Edward Winslow wrote that the Plymouth Bay was "full of lobsters," as well as mussels, eels, and a "variety of other fish."
Turning Turkey Day To Lobster Day
Now that you know lobster likely was served at the first Thanksgiving, don't let anyone judge you for serving it up at your holiday dinner! But on that note — how, exactly, do you do that? The modern Thanksgiving trappings of mashed potatoes, pumpkin pie, and cranberry sauce pair so well with turkey that you may be hesitant to switch up your entrée.
Fortunately, lobster is known for its mild, salty flavor and tender texture. Unlike other seafood, it won't immediately evoke a taste of the ocean that might otherwise clash with your harvest-season sides! You can also add lobster to other holiday staples, of course — turn your classic, Southern mac and cheese into a New England-inspired dish with lobster meat mixed in, for example, or save some extra meat for a refreshing lobster salad.
As far as pairing goes, you can't go wrong with a light, refreshing beverage — and maybe a touch of citrus. Taking your meal on board for some Black Friday fun? Turn your meal into lobster rolls and enjoy with fruit-infused sparkling water!
Catching Dinner?
While we're on the topic of lobsters, have you ever caught your own? It can be a fun challenge for anglers who have primarily relied on their rod and reel in the past! The regular recreational lobster season in Florida (which is probably the only place you'll want to swim in during the winter, anyway) runs from August to March, so we're currently in the middle of prime lobster months!
For a fun getaway in the balmy sunshine, take your Blackfin down to the Sunshine State and enlist the help of a local guide, or online resources that help you understand exactly how to preserve your lobster to be as fresh as possible back at home. Our tip? Use your cooler or on-board Blackfin ice box to gently rest your lobster on the ride back to shore! This will keep your catch fresh and safe until it's ready to be enjoyed.
Whether you take the plunge and serve lobster, or stick to your traditional turkey, our Blackfin family would like to wish you and yours a very happy, healthy, and delicious Thanksgiving ahead!
---
Bookmark & Share
---
User Comments
Be the first to comment on this post below!