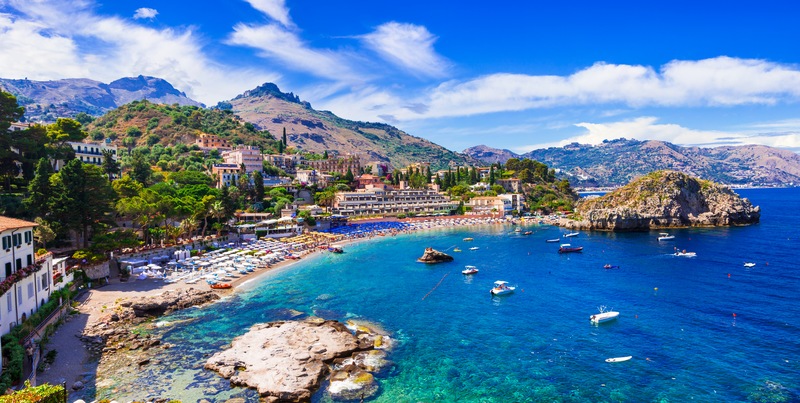 Sicily is a vibrant island gem, situated at the heart of the Mediterranean Sea — so no, it's not too surprising that the Italian region has plenty of seafood traditions! During the warm, summer months, you might find local foodies enjoying in-season swordfish rolls paired with the ocean breeze. But fast-forward to the approaching festive season, and it's all about the Feast of the Seven Fishes!
This tasty tradition has roots in Sicily and Southern Italy — and today, is enjoyed across the Atlantic Ocean by many Italian Americans who crave the hearty meal with family and friends. So, what's it all about? Read on to see Blackfin's guide to the Feast of the Seven Fishes — plus, why the best fishing boats will always have a home on Sicily's shimmering waterfront.
The Meaning Of A Delicious Holiday
The Feast of the Seven Fishes comes from a Roman Catholic tradition, in which meat is not consumed the day before a feast day (in this case, Christmas). Fish, however, is free rein! As Food Network points out, it was also a more economical dish for many families in Southern Italy — and from there, the tradition traveled with immigrants to the United States, where it achieved status as a lasting piece of the home country's culinary culture.
Why seven fishes, though? Like the holiday itself, this number likely comes from Roman Catholic tradition — and may refer to the Seven Sacraments.
How To Celebrate At Home
According to Food Network, the Feast of the Seven Fishes is a lot like Thanksgiving! Aside from the festive meal's religious roots, it's really all about connecting with loved ones — and bonding over some very delicious seafood.
As for what that seafood should look like, well, that's your call! You could take a literal approach, and prepare seven different kinds of fish for the occasion. Tuna is an especially popular pick for Sicilian anglers, so you can't go wrong bringing that to the table in some form — perhaps an Italian fusion poke bowl, or a professionally prepared tuna steak? There is a Sicilian version of the dish called tonno alla ghiotta, which is prepared with onions, garlic, tomatoes, capers, and other mix-ins for a truly aromatic dish that will warm up the home.
Of course, if you prefer a broader spin on seafood, you can definitely incorporate some crustaceans and raw bar goodies while still maintaining the spirit of the feast. Opt for a classic shrimp scampi (the term did originate in Italy, after all!), or borrow from another country's traditions for a fortune-filled feast. Did you know that pickled herring is considered a lucky New Year's dish in Scandinavia, for example?
A Virtual Stop In Sicily
While you enjoy a taste of Sicilian tradition this holiday season, why not take a virtual tour to the island region — or start planning an actual trip there soon? If you dream of angling from your Blackfin Boat off the coast of, say, bustling Palermo or sleepy Cefalù, you're not alone. These are bucket list-level destinations! The island's volcanic shores and white-sand beaches cause the alluring Mediterranean H2O to stand out in all its warm, turquoise brilliance — while beneath the surface, you'll be able to have fun fishing for sea bass, Mediterranean snapper, swordfish, grouper, and many more.
Whether you're cruising to Sicily for fishing fun, or simply want to enjoy a taste of the Italian island at home, we hope today's guide helps you embrace the flavorful side of this festive season!
---
Bookmark & Share
---
User Comments
Be the first to comment on this post below!