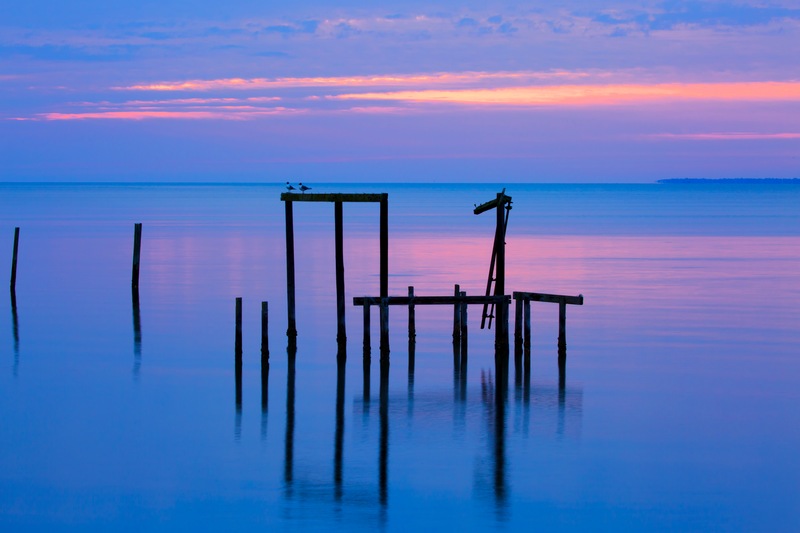 When you think of the Florida Panhandle, your mind might jump to images of long beach roads and rich, blue swaths of warm Gulf water — and you'd be right! But take a closer look (or cruise) and you'll see, the area is actually defined by a delightful medley of bays, lagoons, and barrier island formations that make it a distinct destination for anglers — not just a beautiful, homogenous stretch of beach.
And the fish? Voracious.
Just read on as we take a virtual tour of this charming nook of the Sunshine State — and why both inshore and offshore fishing boats excel in its teeming expanse.
Apalachicola Bay
Nowhere transforms your understanding of what Florida "should" look like quite like Apalachicola Forest — Florida's largest forest and one of the state's most diverse landscapes. It's a truly thrilling place to hike, camp, and explore. However, if you find yourself craving the sand and salty air again, Apalachicola Bay can be found due south of the expansive forest.
Start your day among the lush canopy, then end it by fishing shallow, inshore flats filled with redfish, grouper, flounder, and more! The area is known for its serene, back-to-nature setting — perfect for anglers who want to experience Old Florida in all its glory.
Lake Wimico
Florida might not be known for a land of many lakes — and, hey, it's got plenty of oceanfront to make up for it! However, Lake Wimico proves that the Sunshine State's terrain has the ability to surprise even the most avid anglers. Nicknamed Florida's Forgotten Lake, you'll discover bass, shellcracker, and several different varieties of fresh and saltwater fish alike — perfect for anglers who want it all, without necessarily having to face busy crowds to do it.
Choctawhatchee Bay
The deep, turquoise water of Choctawhatchee Bay and the surrounding area earned this slice of the Sunshine State its dazzling nickname: Emerald Coast. Despite the gorgeous view, though, there's way more than sightseeing to enjoy on your Choctawhatchee outing! Sheepshead and Spanish mackerel are just a few of the species that call the bay "home."
Pensacola Bay
Winter is a great time of year to try for grouper and redfish in Pensacola Bay — but if you return for the warmer summer months, you'll definitely want to try your hand at the region's rich supply of tarpon.
Perdido Bay
Named after the Spanish word for "lost," Perdido Bay is another location where you can really connect with the natural environment. The Florida-Alabama line actually runs right through the heart of Perdido Bay. Of course, when you're cruising or casting your line for a monster mangrove snapper or crevalle jack, you don't really notice the state line — or much of anything manmade, for that matter!
Cruise to the southern end of the bay for a bit of island hopping to round out your angling adventure — Perdido Key and Ono Island are just a few destinations to discover on your way out toward the great Gulf of Mexico.
What's your favorite part of the Florida Panhandle? Let us know, and enjoy cruising (and angling) on your Blackfin really soon!
---
Bookmark & Share
---
User Comments
Be the first to comment on this post below!