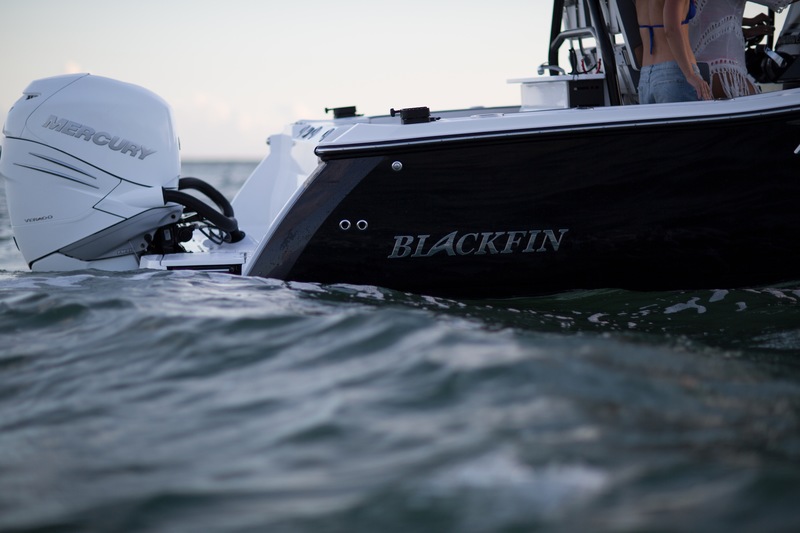 Have you heard of Blackfin Boats? If you have yet to hear about these amazing boats than you're in for a treat! For over 30 years, Blackfin has been tweaking, optimizing, and upgrading to make the best boats on the market. We start with a simple question: "What does a fisherman want?" Once we answer that question, we add that feature. This approach has led us to create the top of the line watercrafts we sell today. Each model is built with high-quality materials, with unmatched functionality, and at the lowest price possible. We want you to start living your dream to the max so let's dive right into the five reasons why Blackfin Boats are every angler's dream.
#1 Functionality
Blackfin Boats are built with every amenity that a fisherman could ever want. That means livewells and fish boxes to keep your bait and catches fresh, rod holders so you can take a break whenever you want, tackle-rigging stations, plenty of storage space, and more. Each of these amenities is made to make your day out on the water easier and more enjoyable.
Fishing aside, our boats are also well built and versatile. They feature well-functioning doors, sturdy ladders, large swim platforms, a hardtop roof with lights and speakers, and coolers for your food and drinks. Additionally, the boats themselves have a sturdy and expensive feel to them. The materials are high quality, the compartments are gasketed, and the entire boat fits together perfectly. That means less noise and a longer lasting vessel.
#2 Power
We offer top of the line engine options so you can get exactly what you need out of your boat. For budget shoppers, we offer lower horsepower single engines. For those who are seeking power, we provide powerful double engines that will get you moving as fast as possible.
#3 Comfort
High-performance boats often sacrifice comfort. At Blackfin Boats, we don't fall into this trap. All of our boats have extensive seating, comfortable seats, and spacious interiors so you can ride comfortably.
#4 Value
Let's face it, when it comes to quality, you can't put a price tag on it! Reviewers and expert fishermen often report that our boats outperform their price tag. They consistently say that they are more powerful, mobile, and comfortable than other boats in our price range. Which is why with Blackfin Boats, you get the most bang for your buck.
#5 Customization
If you choose another brand, you'll likely have to settle for whatever they have at the dealership. With Blackfin Boats, this is not the case. Instead, you can customize your boat to be precisely as you want it: That includes engines, colors, and many other amenities. You will literally be able to customize the fishing boat of your dreams! What are you waiting for?
Live Your Dream On a Blackfin Boat!
For serious anglers, regular boats just don't cut it. You need the extra capabilities of boats designed by fishermen and built for life. Between functioning, power, comfort, value, and customization, our boats offer all that. Purchasing a fishing boat is an important choice, and sometimes important decisions bring on anxiety and doubt. So, dispel those feelings by choosing Blackfin Boats! With the quality and reputation our boats offer, you won't have to worry.
Visit our website and learn about the Blackfin Boats Difference.
---
Bookmark & Share
---
User Comments
Be the first to comment on this post below!