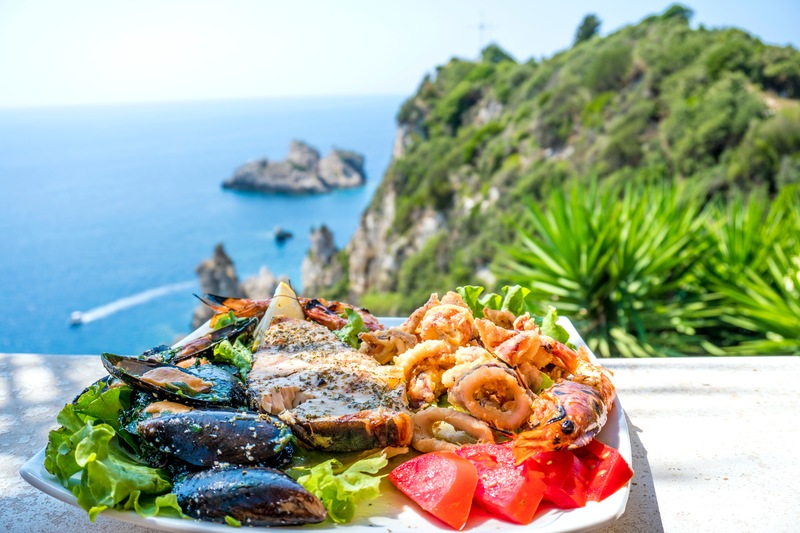 According to old lore, seafood is a lucky (and delicious) way to start the New Year. The way fish swim in schools reminds us of abundance - and their scales glitter like gold coins, possibly hinting at a prosperous future! Whether you're craving some luck or simply a flavorful feast, here are some fun ways to ring in 2021 from the comfort of your Blackfin.
Hit the water with a festive feast
If you are lucky enough to live near a warm cruising destination, you might want to enjoy a delicious dinner right on the water! Pick a scenic spot and enjoy a no-fuss dish like cool, refreshing ceviche - or, find a local eatery that can cook your fresh catch for you! You can also do some grilling aboard select Blackfin models, right from the comfort of the cockpit. With a beautiful backdrop and delicious flavors to devour, you'll have all the makings of a memorable New Year's celebration.
One of our favorite picks includes mahi-mahi - we love that its name means "very strong" in Hawaiian, a positive idea for the year ahead, and that its color shifts from opulent blue to green to gold. Plus, it's simply delicious!
Another delicious idea is a citrusy roasted snapper whose mild, pleasant flavor the whole family is sure to enjoy.
Think about New Year's resolutions, too
Whichever way you dig in, your New Year's dinner is a great time to think about resolutions and what you would like to accomplish in 2021. Whether it's bringing home a new family fishing boat, landing your personal best or simply spending more time out on the water, you can set a plan into motion that will fuel your fishing adventures for this year and beyond.
We hope that these ideas help you kick off your year with flavor and fortune! From all of us here at Blackfin, we'd like to wish you and yours a very Happy New Year.
---
Bookmark & Share
---
User Comments
Be the first to comment on this post below!