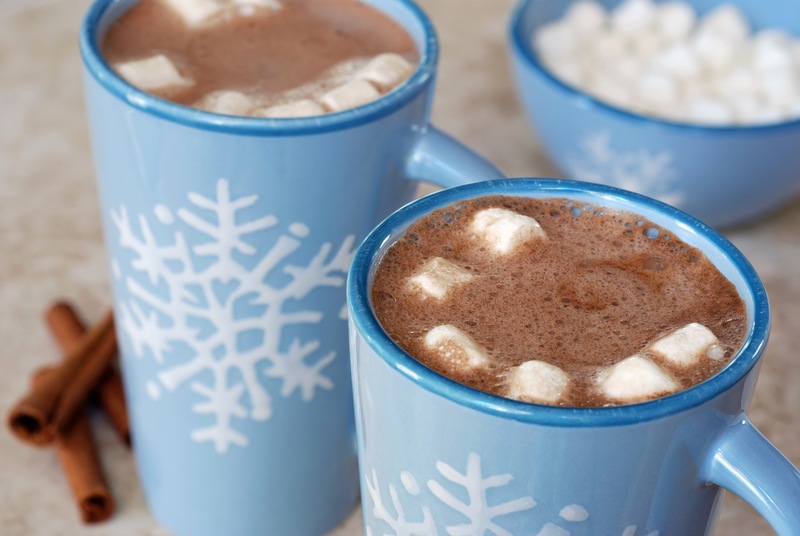 Feeling frosty? Maybe the brisk winter weather has forced you to bundle up with an extra layer while fishing, or maybe you've winterized your boat due to freezing temperatures, and don't plan to return to the water until spring. Either way, a good mug of hot cocoa can warm your spirit — and there's a fun way to add some angler-approved flair to your winter beverage! (Don't worry, it doesn't involve mixing fish and chocolate.)
Just read on as we share a few fun ways to achieve a holiday-themed hot cocoa tackle box — which will serve as a great gift for anyone who loves Blackfin's center console fishing boats, and could use a cozy pick-me-up!
Start With A Fresh Tackle Box
A standard, clear plastic tackle box will work perfectly for this gift — especially since the real "wow" factor is all the sweet stuff inside! Plus, the box can be cleaned and repurposed later for actual fishing gear after the holidays.
Add A Variety Of Cocoa Mixes...
Depending on the layout of your tackle box, you can fill it with hot cocoa mix in a variety of ways. Stash a few instant packets, for example, to which the recipient can easily add milk or water and enjoy! You may also have room for hot cocoa pods that can brewed in your instant machine, much like your everyday cup of coffee.
Of course, if you're feeling really crafty, you can even make a hot cocoa ball! This simply involves using a silicone mold to create a chocolate shell, which you then fill with hot cocoa powder for a treat that melts to perfection when added to a mug of hot milk or water. Wrap it in some holiday cellophane, then slip into your tackle box for easy gifting.
... & Toppings, Too!
For many hot coca enthusiasts, half the fun is adding all the toppings and mix-ins! Use the various slots in your tackle box to store mini marshmallows, chocolate candies, sprinkles, crushed peppermint, and any other goodies you can think of.
Warm Up On The Water
Now comes the best part: actually enjoying your hot cocoa creation! What's great about a hot cocoa tackle box is that it can easily serve a boat full of passengers. If you have a microwave on board, or even a few thermoses of hot water, you're good to go. Hot cocoa makes for a great, crowd-pleasing treat because everyone — even kiddos not yet introduced to the world of caffeine — can enjoy something special.
If you've already winterized your ride for the season, why not sip on some hot cocoa as you chart your course for next year? Virtually design your Blackfin Boat, or book travel for your next boat show or family vacation. Either way, looking ahead toward the future is that much sweeter (literally!) when you have a mouse in one hand and a mug of cocoa in the other.
Say cheers to hot cocoa — and the fun, family memories that can't help but come with it. We hope these ideas help you achieve a deliciously festive gift for the angler in your life — and, yes, that includes you. Who says you can't give yourself a gift this holiday season?
---
Bookmark & Share
---
User Comments
Be the first to comment on this post below!