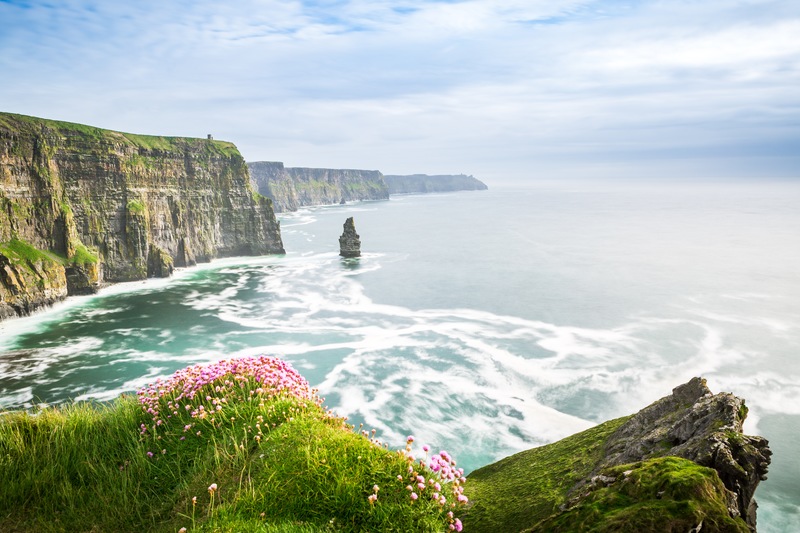 St. Patrick's dinner should always be a traditional Irish feast of corned beef and cabbage... or should it? If you're a seafood lover, you'll be pleased to know that the Emerald Isle has also produced a wealth of savory flavors from the sea — and they're just as worthy of enjoying on St. Patrick's Day! Plus, these menu picks pair perfectly with the fresh, briny air of your Blackfin Boat if you're opting for a holiday dinner al fresco. Just read on to discover a few delicious meal options.
Irish Fish Chowder
The perfect anecdote to a cold, early spring day — the kind when the weather hasn't quite caught up with the season yet? A classic, creamy Irish chowder made with a variety of seafood, of course. (The BBC recipe calls for smoked haddock, pollock, prawns, and clams — but feel free to use whatever you might have on hand.)
Soda Bread
Soda bread may not be seafood itself, but it's a popular Irish side that pairs perfectly with chowder and other fish favorites. What makes Irish soda bread different from the bread from other cuisines, like French or Italian, is that it's made without yeast — leading to a unique texture and gentle buttermilk tang.
Smoked Salmon
Speaking of soda bread, it also serves as a great foundation for smoked salmon — another Irish staple! Or, if you're craving a New York deli-inspired twist, enjoy atop a bagel with cream cheese and capers for a St. Patrick's Day brunch.
Fisherman's Pie
Europe has exported a great many savory pies over the years — and Ireland's fisherman's pie is one that should not be missed. Also known as fish pie, this delicious dish features a medley of seafood (Food & Wine recommends shrimp, scallops, and fresh cod) prepared in a casserole dish and topped with a potato puree. It's hearty, comforting, and everything you want on St. Patrick's Day — or, well, any day of the year!
Dublin Lawyer
If you're a lobster lover, this one is for you. According to Food.com, the Dublin Lawyer likely earned its nickname from its figurative richness — a blend of lobster, heavy cream, and Irish whiskey that makes for a seriously decadent dinner. Mix it together with some rice and enjoy it from the comfort of your Blackfin for effortless luxury.
Bonus: Visit The Real Deal
If these seafood dishes whet your appetite for adventure, the next course of action might be to hit the water yourself! Because Ireland is surrounded by water, it also happens to be a great place to go fishing if you ever find yourself across the pond — or are lucky enough to call the gorgeous European country "home."
For example, you may want to cruise for a day around Cork Harbour — one of the world's largest natural harbors and an excellent place to cast your line, or simply admire views of colorful Cobh back on shore. The River Moy is a popular destination for salmon fishing in particular, while also providing you with a gorgeous, verdant backdrop for your leisurely day on the water (as you'll soon discover, they don't call it the Emerald Isle for nothing).
Whether you explore Ireland via St. Patrick's Day dinner or bring your passion for fishing abroad, we hope today's virtual culinary tour inspires a delicious celebration!
---
Bookmark & Share
---
User Comments
Be the first to comment on this post below!