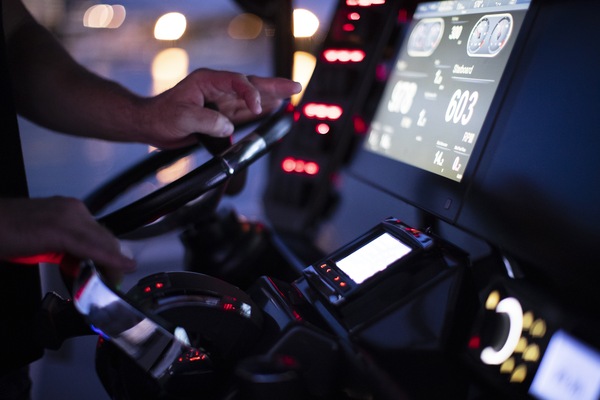 Science fiction films and books have helped the world speculate about artificial intelligence for decades — but in the last few years, conversations about the seemingly futuristic technology have become very, well, current. And it's not just the stuff of mad science, either: Everyday netizens are using AIpowered services to do just about everything, from figuring out what to eat for dinner to designing their dream home. So it's only natural that AI has found its way to fishing, too, with both recreational anglers and researchers exploring new ways technology can change the way we interact with the water. Just read on as we share a few such applications, and how to infuse your next ride with a bit of technology fun!
Choose Your Own Angling Adventure
You might have already used some version of online AI prompt to help with research, work projects, or simply fun with friends — but have you considered using one to chart your own angling adventure? Several angler content creators have done exactly that, letting AI make decisions about what fishing lures to use, where to concentrate their fishing efforts, and much more. Of course, using AI to guide your day on the water doesn't remove the need for your hardearned fishing skills — it just gives you a new outlet to put them to the test!
Protecting Vulnerable Fishing Spots
While AI can help give us ideas about where to fish, it can also warn us about areas that are at risk of being overfished. As Fox Weather reports, an AI algorithm was able to estimate fish stocks in the Western Indian Ocean with impressive 85% accuracy. Anglers (and anyone who loves a delicious seafood dinner, too) know the importance of preserving the marine environment. After all, a healthy fishery is not just fun to fish — it will last for years to come, too. So it's exciting to see AI potentially play a hand in keeping our favorite fishing spots thriving.
Detecting Fish Species
According to a recent report from the National Oceanic and Atmospheric Administration (or NOAA), AI has been able to speed up the process of determining fish's ages — which might not sound too vital to the average angler, but it definitely plays an important role in the sport as a whole. After all, determining the ages of fish in a given fishery can help determine whether overfishing is happening — vital info for keeping our fisheries afloat.
Bonus Blackfin Tech
AI applications are definitely useful — but in reality, you don't need much more than your Blackfin, trusty tackle, and a favorite first mate to enjoy a thrilling day on the water! In fact, Blackfin Boats are equipped with their share of built-in technology that makes your day a breeze — including GPS, thermal cameras, fish finders, and other features depending on your unique model. As today's tech-y tour proves, fishing (like life!) is constantly evolving. But one thing that will never change? The sport's ability to bring us closer to nature, each other, and our selves. Whether you're cruising "smart" or totally back to basics, there's nothing quite like it.
---
Bookmark & Share
---
User Comments
Be the first to comment on this post below!