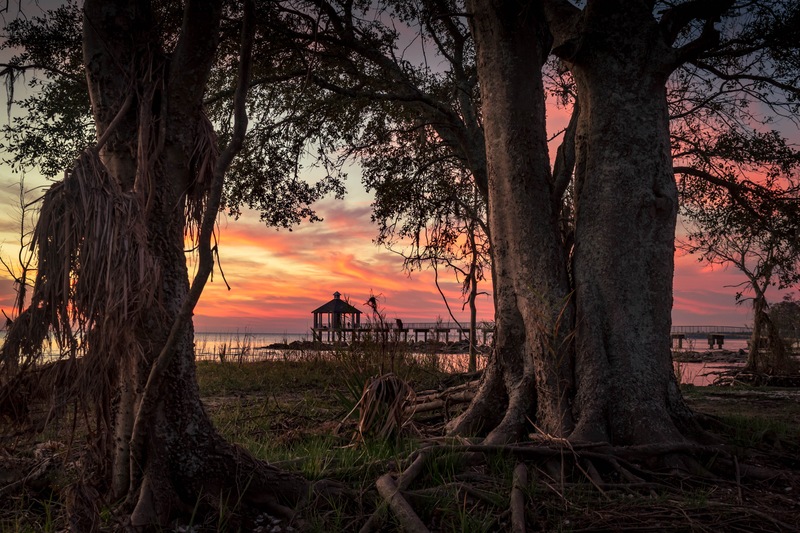 It's that peculiar time of year again — when summer's winding down, but the full splendor of fall hasn't quite arrived just yet. While the season might be confusing on your closet (there's the old familiar question: Will this sweater be too hot by lunchtime?), it's a boon for anglers who want to land hungry fish in beautiful locales. Like, say, red drum on Lousiana's Gulf Coast. According to the folks at Saltwater Sportsman, Louisiana is the best place to fish for red drum now that September is here. And that makes sense, considering the fish's migration pattern: Louisiana Wildlife and Fisheries states that adult red drum spawn from mid-August to mid-October, meaning it's peak time for those who want to catch the hard-fighting, aggressive-feeding fish from their Blackfin fishing boat. Just read on for some of our best tips!
Where To Cast Your Line
You can't go wrong casting your line virtually anywhere along the Gulf Coast — especially where Louisiana's one-of-a-kind wetlands meet the warm Gulf of Mexico, making for truly unique (and abundant) fishing opportunities. However, if you're targeting red drum specifically, Saltwater Sportsman recommends checking out local islands and bayou mouths — aka, the brackish entry points that connect Lousiana's marshy creeks and ponds to the greater Atlantic Ocean. As a rule, red drum also loves shallow, muddy patches of vegetation.
Tips For Your Best Catch Yet
Now that you've narrowed down your best area for fishing success, how do you reel in a whopper red drum? According to Louisiana Wildlife and Fisheries, this aggressive feeder loves crustaceans like blue crab and shrimp — so you really can't go wrong with either of those options. Meanwhile, Texas Parks and Wildlife (Louisiana's next-door neighbor!) says the fish isn't too picky, but recommends using live bait on the bottom. Always know the local regulations so you don't inadvertently catch more than you can bring home.
After Reeling It In...
Speaking of which, red drum does make an excellent dinner! Several restaurants in New Orleans and the surrounding area will actually cook your fresh catch for you — saving you the prep and cleanup and leaving you with the delicious fruit (er, fish) of your labor. Just look online for a restaurant that participates. It never hurts to call ahead if you're curious, either! Of course, a thriving fishing scene isn't the only reason to pay a visit to Louisiana's Gulf Coast at this time of year. You'll want to spend some extra quality time on the water for savoring the region's beautifully painted sunsets, for starters. And while you might want to leave the deep-inthe-bayou cruising to the airboat pros, you can certainly admire the view from a distance on the comfort of your Blackfin! We hope you've enjoyed this virtual tour of Louisiana's vibrant Gulf Coast fishing scene. During early fall and all year long, there's always something reel-y exciting about the beautiful bayous, Cajun culture, and endless angling opportunities in Louisiana — also by known by the very apt nickname: Sportsman's Paradise.
---
Bookmark & Share
---
User Comments
Be the first to comment on this post below!