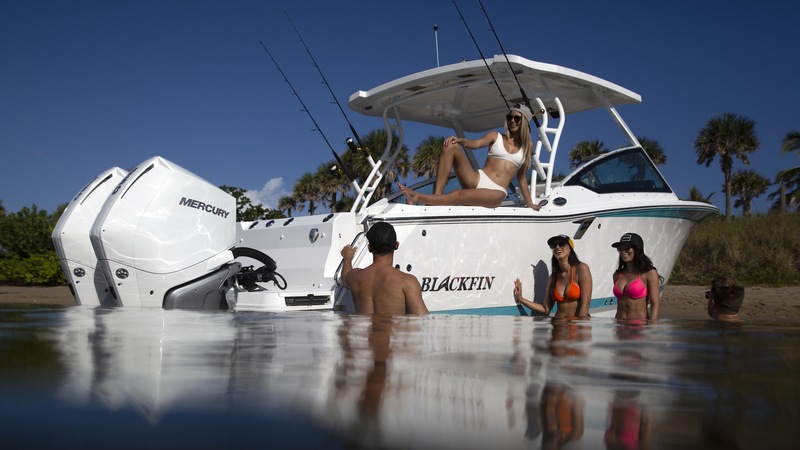 Whether you are looking for your first fishing boat or you're a fishing veteran that knows a thing or two about watercraft, choosing the best fishing boat will come down to a number of considerations. Most of those considerations depend on the captain's personal preferences and priorities.
Chances are a lot of research will be needed to figure out which fishing boat is the right one. But each person should ask themselves a series of questions so they can narrow down the countless options on the market. Let's take a look at what some of those questions are.
What kind of fishing is in the works?

- Freshwater fishing is a lot different than saltwater fishing when it comes to boat engines and hulls. Freshwater boat engines don't need the same care or considerations as saltwater vessels. If salt water is where the boat will call home, a closed cooling system is a better option to ensure the integrity and longevity of the vessel. Also, boat hulls for freshwater can vary in materials, but saltwater vessels will be better off, if made from fiberglass.
Where will the fishing go down?

- The location where the fishing boat will spend most of its time will also help determine what kind of boat is best. Inshore boats won't need the same type of power as a near-shore or offshore fishing vessels. Inshore and coastal fishing vessels will likely need to draft more shallow, whereas offshore vessels may not need that kind of clearance.
How many people will be on the vessel?

- If this boat is going to be used mostly for fishing, and the spouse or friends aren't planning to join in very often, seating may not be much a concern. However, if the fishing boat also needs to accommodate family and friends and entertain people all day on the water; size and seating capacity will likely be a top consideration.
What does a fishing trip look like?

- Some fishermen like to get up super early in the morning and try their luck on the water for a couple hours before they go to work. In this situation, the boat should be able to be moved with little help and may not need extra features. If a fishing trip on the water looks more like an all-day event in multiple bodies of water, features like a small galley, shelter or head may make a fishing trip more comfortable.
Do fishing features matter, how serious is fishing going to get?

- Fishing boats come with some of the most spectacular fish features that any angler could dream up. Some of these include live bait wells, built-in storage and fish boxes, rod storage, and tackle organization features.
There are many other considerations to take into account such as fuel capacity, type of construction, boat design or type, hull design and how to protect the vessel with covers. Also, will the vessel need to be transported each time it's used, or will it stay at a marina or private dock?
Blackfin can help with some of these more specific questions and invite anyone to come by to learn more about the right fishing boat for their situation. Stop by a dealership or showroom today and get started on living that fishing boat dream.
---
Bookmark & Share
---
User Comments
Be the first to comment on this post below!