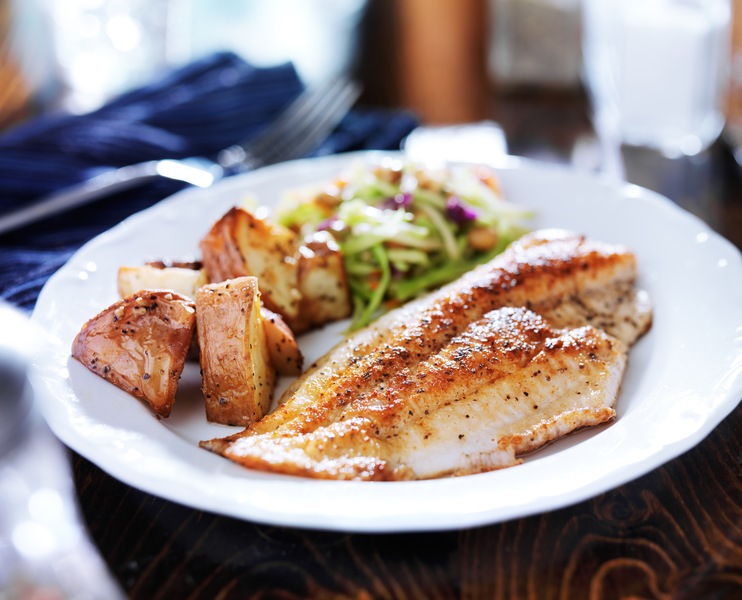 Happy National Barbecue Month! Summer is here, and you may not know it by the calendar (the season doesn't officially begin until June 21), but you can definitely feel it in the warming breeze — which, when you're lucky, carries the scent of delicious barbecue goodness. And sometimes seafood. And adventure — always adventure.
Why not blend all of the best scents of summer for a delicious al fresco dining experience on board? Grilling isn't just for burgers and hot dogs, after all — it's also a great way to prepare fresh-caught fish best enjoyed on your Blackfin Boat. Just read on for a few of our top, flavorful tips.
Add Local Flavor
One of the most fun ways to take your barbecue game to the next level? Integrate local flavors into your grilled seafood! For example, if you're angling in the Florida Keys, a Caribbean-inspired mango salsa works deliciously with grilled tilapia and reflects the region's local culture; if you venture farther up the Gulf Coast, a garlicky Cajun sauce will liven up any seafood dish. (Many popular spots also sell their signature sauces by the bottle, so you can bring a bit of your culinary vacay home with you!)
Grill Smart
You don't have to catch the fish yourself — simply enjoying it on the water, or with a beautiful beach picnic, is more than enough! Of course, if you do want to bring home dinner, here are a few tips to catch, prep, and grill safely:
Brush up on state regulations for safely catching fish in a new area! A state's wildlife department or commission will often have helpful online documents detailing the species and locations of fish you should (and shouldn't) consume, for total peace of mind.
Keep your fish as fresh as possible on the journey from boat to grill! Your Blackfin has you covered in this area — depending on your unique ride, a built-in livewell or fish box will keep your fish clean and cool during transport.
If all else fails, look into local restaurants they may be able to cook your catch for you — yes, this is a thing! It's all the pleasure of catching dinner, minus the actual kitchen work and cleanup needed to enjoy it.
Don't Forget The Classic Sides
Even the most passionate seafood lover can attest that sometimes, the sides make the meal! Pair your delicious main course with classic seafood accompaniments like Southern hush puppies or Low Country boil-style potatoes.
Level Up Your Grilling Rig
Certain Blackfin Boats come equipped with electric grills — such as our 302 and 272 Dual Consoles! These entertain-ready vessels may be worth considering if you plan to make grilling and gathering a year-round pastime on the water, as they'll make it even easier to prep delicious meals from the comfort of your boat. However, every Blackfin Boat is built with comfort and convenience in mind — with spacious decks for unwinding, and ample room to store supplies! Public grills can be found at local parks, beaches, and even marinas, so you're never far from the fuel for your barbecue dinner.
Now that you have your Blackfin barbecue routine down, there's just one more question left to answer: what's first on the menu? As always, we hope you'll share your delicious culinary creations and fresh catch photos with us online!
---
Bookmark & Share
---
User Comments
Be the first to comment on this post below!