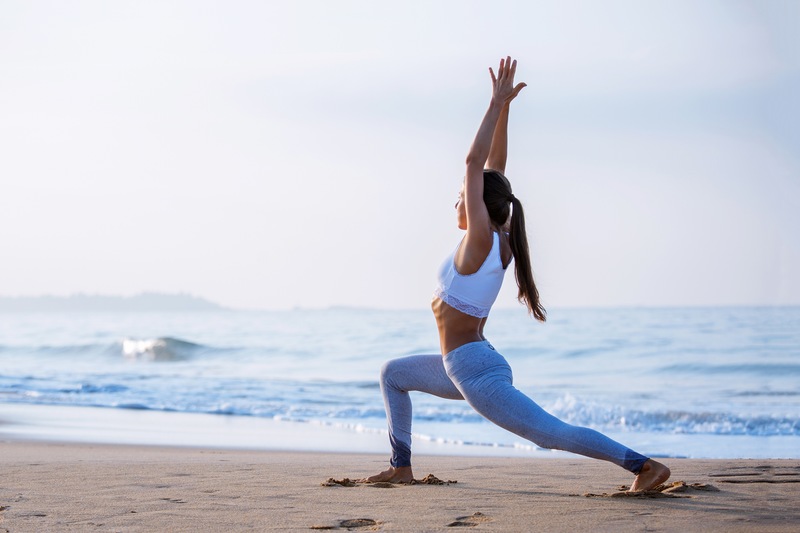 The best fishing trips clear your mind, energize your body, and help you connect with nature — a lot like a nice yoga session! Put the two together and you've got a seriously feel-good outdoor habit.
Plus, with the freedom of your Blackfin Boat, you've got everything you need to explore the world of yoga in comfort, style, and serenity. (Hey, it might even make you a better angler, too!) Just read on to see how incorporating yoga into your fishing routine can change your life, on and off the water.
Fishing & Yoga Just Go Together
These two hobbies may not seem like the most obvious pairing ever — but when you take a closer look, you'll realize that they are as compatible as peanut butter and jelly. For starters, people take up both activities for many of the same reasons. According to a 2014 University of Connecticut study, stress relief and relaxation were among the top reasons people took up yoga for the first time — and according to a 2020 Recreational Boating & Fishing Foundation survey, 63% of respondents cited mental health as a reason to start fishing, as well.
Many kinds of angling, such as fly fishing, share yoga's slow, meditative vibe — making the appeal very obvious! But even those who prefer the faster pace of sportfishing can benefit from a yoga session to pair with a hectic day on the water. As Harvard Health puts it, "Yoga is about becoming attuned to our individual self — body and mind — and making room for exactly where we are, while letting go of judgment." Isn't that a great lesson for anglers, too?
Don't Forget The Physical Perks
In addition to promoting mental health benefits, pairing yoga with fishing may have a positive impact on your catch ratio. Yoga is great for improving your strength, flexibility, and overall range of motion — which can definitely come in handy when you're putting up a fight with a whopper of a fish!
You'll Discover New Horizons
One of the best things about yoga is that it can be done virtually anywhere — the gym, your bedroom floor, a patch of grass in the park. But of course, a nice view never hurts! By practicing yoga on your Blackfin Boat, you can discover new backdrops that take your meditative routine to the next level. From an island beach at sunrise to the middle of your favorite lake, bringing yoga on the water will help you — quite literally — expand your horizons.
Your Blackfin Boat Is A Ready-Made Yoga Machine
Your Blackfin gets you closer to sunrise yoga sessions and beautiful beach views — but really, you don't even need to disembark to have a beautiful, refreshing session! No matter what Blackfin Boat you call your own, a spacious deck and flexible seating options provide plenty of room for you and your mat. (Speaking of which, you can effortlessly pack away your gear with built-in storage throughout the boat.) We recommend positioning yourself right at the bow, so there's nothing between you and the gorgeous blue horizon ahead of you!
We hope that today's tips help you discover a yoga routine you'll love — one that gets you even closer to your favorite aquatic environments! Here's to happy fishing and total peace of mind, too.
---
Bookmark & Share
---
User Comments
Be the first to comment on this post below!