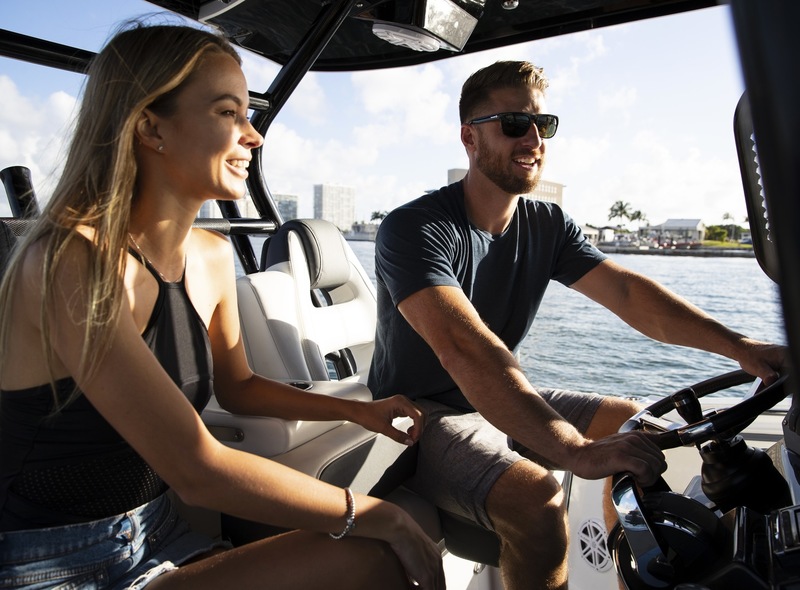 Happy Thanksgiving! Or should we say, Thanks-Fishing? Any way you slice it, this time of year is all about gratitude and giving thanks — and as anglers, it's easy to get into the seasonal spirit because we have so much to be thankful for! Here are just a few of the countless things, big and small, we love about fishing and being part of the Blackfin family.
Being The First One On The Water
There's something truly special about being the first one out on the water, whether you're catching sunrise at the beach or visiting your favorite fishing hole super early. Not only is it super peaceful at this time of day, but you also get a chance to cast your line in spots that haven't already been fished over by your fellow anglers — a serious advantage, if healthy competition is your thing! And now that daylight saving time is wrapping up, you can enjoy an even sunnier start to your day.
The Pride Of A Fresh-Caught Dinner
How many hobbies let you combine outdoor thrills, wildlife, and delicious culinary creations? There's nothing quite like the pride you feel after eating a grilled or blackened fish that you caught mere hours ago! (Pro tip: Blackfin built-in fish boxes and other features can help keep your catch icy fresh for the task at hand.)
New Fishing Friends
Here's to the return of our longtime fishing pals, and the discovery of new ones along the way! Fishing can bring you closer with just about anyone — your family member, an old friend, neighbor, coworker, or even an acquaintance you meet on the water.
Fishing With Furry Friends
Speaking of friends...
If you cruise with a pooch, you know just how important your furry friend is to your time on the water! Dogs don't just love fishing and splashing around — they love fishing and splashing around with you, and their companionship is truly something to be thankful for this year and every year.
New Gear
Granted, this item might seem a little superficial. But who doesn't get excited over new gear and tackle? Whether it's a new set of vibrant high-tech lures, or a comfy new Blackfin hoodie, new angling accessories help you keep your love of fishing fresh. And these new "catches" invariably encourage you to hit the water and test them out — so it's really a win-win, in our book.
Serious Stress Relief
If fishing is a regular part of your mental health routine, you're not alone. According to a study featured in the Proceedings of the National Academy of Sciences of the United States of America, fishing has been shown to lower cortisol (aka, a major stress hormone) both during and after the trip — up to three weeks after, in fact! So the peace you feel while on the water definitely doesn't have to leave when you return to land.
Fishing Videos
Fishing isn't always easy. We're thankful for videos that teach us new techniques, step by step — like, how to troll for serious sportfish — as well as those that provide inspiration for our own upcoming adventures with splashing, documentary-style catches on camera!
The Ability To Get Away
Even though it's a privilege to work from home, the day-to-day routine can start to feel stale after a little while! Fortunately, being a boater means you can escape life on land every so often — even if just for an afternoon of angling fun or laidback relaxation.
Boats That Are More Than Just Boats
More than anything, we here at Blackfin Boats are extremely thankful that we can be part of your family's story, thanks to boats that are more than just boats. They're places to gather, picnic, sightsee, learn, laugh, and, well, live! The more time you spend on the water, the more memories you'll make there.
These are just a few of our reasons to be thankful — what are yours? Share them with us on social media, and have a very happy holiday season from your family at Blackfin Boats!
---
Bookmark & Share
---
User Comments
Be the first to comment on this post below!