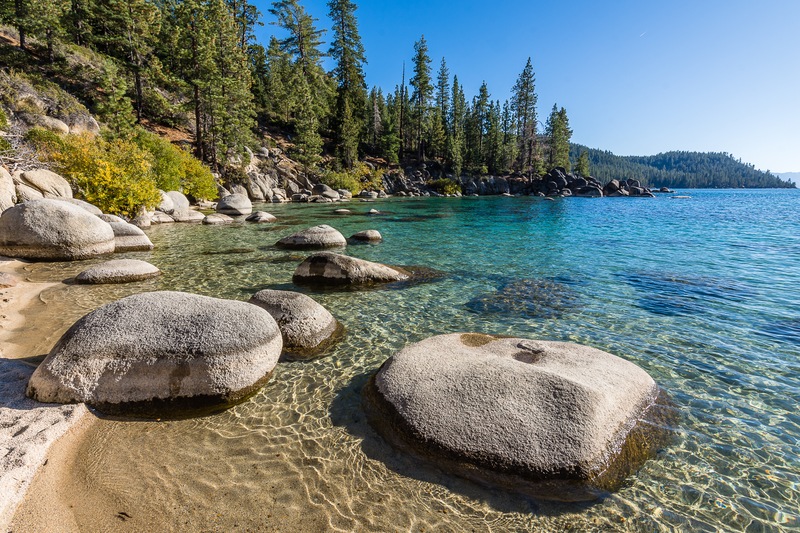 Summer is almost here — which means long, sunny days of fishing on Lake Tahoe are, too! If you're planning a splashing summer visit to the aptly nicknamed "Big Blue," you can count on an abundance of fish for the catching: ranging from Kokanee salmon to bass in the Tahoe Keys. Of course, one species reigns supreme for local and visiting fishing boats alike: Mackinaw trout.
Just read on to learn more about this star of the Tahoe fishing scene — and what to explore between catches, too!
How To Land A Monster Mackinaw
Wherever you cast your line, you're more likely to find a 5-pound Mackinaw than a fish in the 30-pound range (or more). However, the record for Mackinaw in Lake Tahoe is a whopping 37 pounds, 6 ounces, according to the Nevada Appeal — so you know it's possible to land a show-stopper, even if it's not common.
So, how do you do it? The United States Department of Agriculture actually provides handy fishing tips for a number of species, and Mackinaw trout is one of them. "Deepline troll at least 80 feet with large flashers," the Forest Service recommends. "Drift fishing with live minnows or night crawlers also works. Jigging with flashy lures can be effective."
There you go! Just remember that if you opt not to catch and release, you'll be limited to two Mackinaw per day. Here's hoping one of them is the monster Mackinaw you've been after!
What Else Can You Catch?
Mackinaw may be Lake Tahoe's go-to catch — but there are others to try for while you're in town! These include Mackinaw's fellow trout (brown, rainbow, and cutthroat) and salmon in select areas.
Beyond The Bite
If you're a Blackfin Boater, fishing is obviously going to be one of your favorite activities on the water! But of course, it's not the only way to explore Lake Tahoe. For wildlife watchers, you'll want to keep your eyes open for potentially rare finds as you meander along the coast (all 72 miles of it!). This time of year is a great opportunity to spot mule deer, woodchucks, and — with any luck — the extremely rare Sierra red fox, of which less than 40 are estimated to exist in North America. Birding abounds here, too, and visitors may be able to spot such rare finds as peregrine falcons and Wilson's phalarope.
Turning your attention back toward the water, you might fancy a visit to Fannette Island — the only island on Lake Tahoe, made of glacial remnants and accessible only by boat. Or explore Sand Harbor! Removed from the hustle and bustle of more open channels, this cozy corner on the Nevada stretch of Tahoe shoreline boasts clear water, kayaking, snorkeling, and more — perfect for those who want to get closer to the water before returning to their fast-paced Blackfin fun.
We hope that today's guide helps you enjoy fishing for Lake Tahoe's most prized catch! But of course, you'll want to stick around on your Blackfin Boat to discover everything else the Sierra Nevada gem has to offer.
---
Bookmark & Share
---
User Comments
Be the first to comment on this post below!