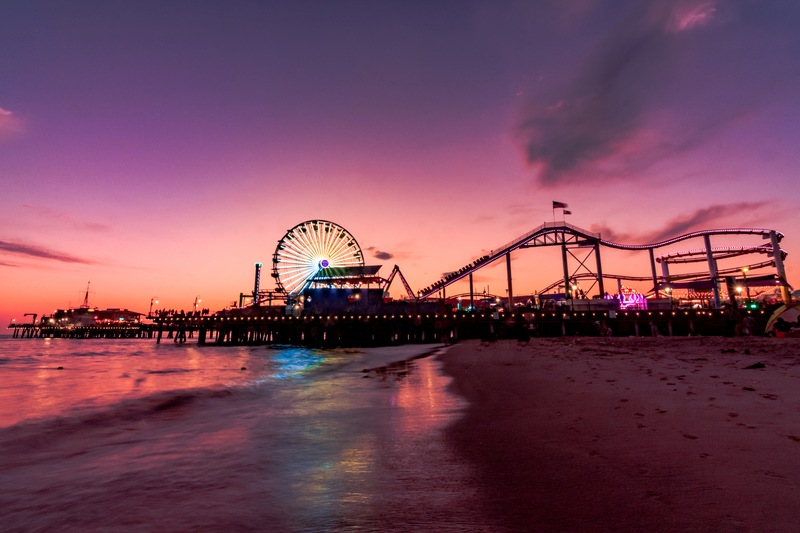 The sun may be setting on summer — but in many warm-weather locales across the country, there's still plenty of fishing fun to be had! If you haven't tried fishing during the golden hour between day and night, it might be worth a try this season. Here are four great places to cast your line next to a beautiful sunset, and why this might just be your best Blackfin outing yet. Take a look.
Why We Love Fishing At Sunset
We all know that sunset is a gorgeous time of day — whether you're fishing, swimming, or enjoying a tasty al fresco dinner, there's a reason why we flock to spots with a view at this time of day! But for anglers especially, sunset might provide a tactical advantage. Not only do many anglers report hungrier fish as the day ends (just like you, they're hankering for dinner!), but the lower light might also diminish visibility beneath the surface. If fish were too alert for your bright, flashy lures at noon, they might be more likely to bite when everything's lit in a softer relief.
Pro tip: be sure to check the hours and access options for lakes and beach spots you want to spend sunset in! Many destinations change with the seasons, so you'll want to know where to go (and when) for the ultimate adventure.
Ten Thousand Islands
Though it might seem natural to search for sunset spots on the West Coast, Sunshine State anglers don't need to travel quite so far to see the vivid swirls of color (and lively fishing action) in person. The Gulf Coast's Ten Thousand Islands provide a serene escape that belies serious action beneath the surface — catches like snook, tarpon, snapper, pompano, and so many more can be found in the lush, mangrove-lined environment, and even more abound offshore. You might also enjoy hopping aboard a kayak to get even closer to the unique terrain. Whatever you get up to, just be sure to turn your attention west at sunset. Not only will you be perfectly positioned to watch the sun dip below the horizon, but Florida's characteristic mugginess and cloud formations tend to make the light dance and diffuse in truly captivating ways.
Santa Monica Pier
California's rugged coast is dotted with many iconic piers — but Santa Monica's might just be No. 1 for many travelers and locals alike. Not only are the sunsets here something special, but the pier's attractions mean there is plenty for the family to enjoy all day long. After a day of offshore fun (where you can try your hand at catches like yellowfin tuna, striped marlin, and more), you can retreat to the pier for a more laidback experience as you watch the sun go down.
Lake Tahoe
Not near an ocean? No problem for lake-dwelling anglers, who can also scope out the perfect sunset spot! Take Lake Tahoe, for example. This classic family lake is a great place to bring your Blackfin for a fishing adventure. Locals point to South Lake Tahoe as an especially choice spot for watching sunsets — here, you'll find lake trout, Kokanee salmon, and many other exciting options.
Lake Pleasant
Arizona's Lake Pleasant is another popular pick for catching sunsets — and fish, too. Like its name might suggest, this lake is a seriously serene spot where you can fish the day away for species like large-mouth bass, bluegill, flathead catfish, and more. As day fades to night, the vibrant sunset settles on the Sonoran like a beautiful light show — making this a must-see addition to your Southwest adventure.
There's just something about sunset that soothes the soul — and provides the perfect environment for reeling in the big one. Do you like fishing at sunset? Share your secrets and best catch photos with us on social media! We hope you enjoy your next sun-soaked adventure to the fullest — and, with any luck, land a killer catch or two along the way.
---
Bookmark & Share
---
User Comments
Be the first to comment on this post below!