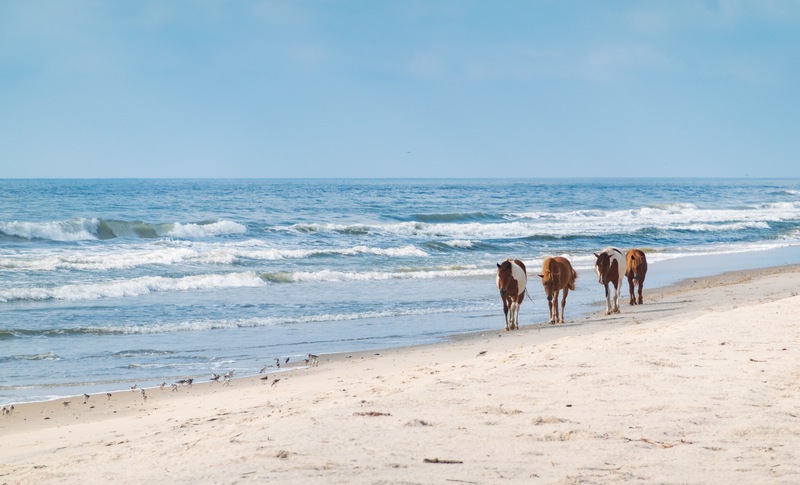 When you're not sure where to take your summer vacation, you can't go wrong with one of the country's 63 national parks — and 424 total national park sites, including seashores and scenic trails.
But still: that's a lot! And for travelers looking to bring their Blackfin fishing boats, you naturally want to choose a park that provides angling opportunities.
Fortunately, you don't need to do all the research and planning yourself. Read on as we share a breezy guide about planning a national park fishing adventure — and to see some of our favorite spots in particular, too.
Start With The National Park Service's Fishing Map
Wondering which national parks and seashores have fishing opportunities? The National Park Service has actually provided a handy tool that answers exactly that question, so you can eliminate the guesswork. On NPS.gov, users can explore an interactive map with pins that signify destinations with fishing — which you can then click and learn more about! We took the liberty of scouting a few to get you started:
Assateague Island National Seashore (Maryland and Virginia), where you can go surf fishing steps away from the beautiful wild horses who call the island "home."
Dry Tortugas National Park (Florida), where visitors can fish in pristine Gulf Coast H2O — or explore local wildlife by snorkeling with the sea turtles!
Channel Islands National Park (California), the perfect pick for SoCal explorers who want to try for fish like halibut, rockfish, mackerel, and much more in the cool, blue Pacific waters.
Get To Know Local Rules & Regulations
While the National Park Service map gives you an easy way to see where you can fish, you'll need to do some research to figure out how. That is, fishing looks a little different from park to park. Certain parks allow angling in select areas, while others are protected to preserve the natural environment. (This is true in the Channel Islands, for example, where you'll find a whopping 13 marine protected areas!) And in other cases, there are regulations about catch and release, size limits, and more.
These rules are all about maintaining the environment for your fish and fellow anglers for years to come, so they're worth heeding any time you explore somewhere new!
Make It A Game
Speaking of "somewhere new," now comes the fun part: actually going to all of these destinations and casting your line!
One fun way to keep track of your travels (and look ahead toward new ones, too) is with a scratch-off map that you can update every time you've visited a new destination. Or, create your own map using photos of proud catches from each national park and seashore! There are also stickers you can purchase for each park, making it easy to sport your fishing exploits on your water bottle, laptop, the back of your car — you name it. With so many to visit, you'll have a lifelong hobby on your hands!
How many national parks have you fished — and which one's at the top of your to-do list? Let us know! Your Blackfin Boat offers you access to every beautiful corner of the country, and we can't wait to see where it takes you next.
---
Bookmark & Share
---
User Comments
Be the first to comment on this post below!