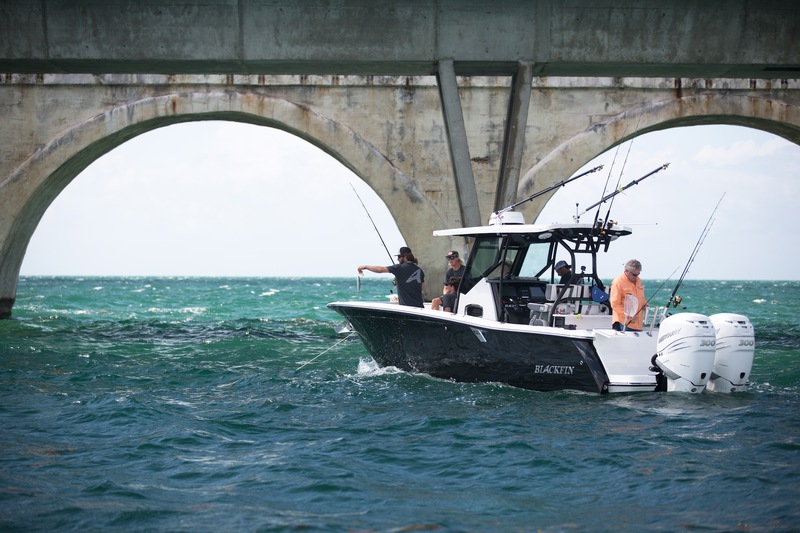 Finally, it's fall time. Are you looking for the best spots to get your fall fishing on in the U.S? You've come to the right place because while so many Americans are trading their fishing rods for hunting season gear, there is still plenty of fish to be caught all across the country. Let's plunge head first into the 10 Best Fall Fishing Spots in The U.S:
#1 Lake Of The Ozarks
Lake of the Ozarks in Missouri, has become such a staple fall fishing spot in the U.S and it is becoming more and more recognized, thanks to the Netflix show "Ozarks". We can't complain, it's one of the most beautiful lakes in all of the country! This lake is among the largest man-made lakes and is over 1,000 miles long. This means that there is more than 1,000 miles of shore to explore and catch several species of fish. You'll have a good chance of catching largemouth bass, blue catfish, channel catfish, white bass, and bluegill.
#2 Lake Okeechobee
If you're looking for a large lake with a mass amount of bass that are both high in quality and quantity, then Lake Okeechobee is the spot to fish at. This gorgeous lake is Florida's largest lake and according to the Florida Fish and Wildlife Conservation Commission, you will find plenty of great quality largemouth bass, black crappie, and catfish.
#3 Chesapeake Bay
This breathtaking fishing spot is among the finest in all of the United States. You will come across many other anglers at this bay because its most popular season for fishing is fall. You will find myriad striped bass heading to the waters of Chesapeake each year to feed and spawn which means there's a high chance you will be catching one of these in this Maryland bay.
#4 Chatfield Reservoir
Are you looking to catch a variety of fish? You should head over to Colorado because Chatfield Reservoir is the spot to hook pretty much everything from bass to rainbow trout and walleye. Don't underestimate the Denver area it's a wonderful place for any angler to spend the fall with its large range of national parks and reservoirs.
#5 California Delta
California Delta is a fisherman's paradise with its great winds, it makes it the perfect fishing weather terrain of Northern California. According to California Delta Chambers & Visitors Bureau, you will find a wide variety of fish from striped bass, crawdads, catfish, salmon, black bass, and sturgeon.
#6 Devils Lake
Devils Lake in North Dakota is another popular spot to fish. It's positioned in one of the most beautiful parts of North Dakota. Devils lake is salty and interesting because the depth changes depending on its precipitation. The depth can increase up to 60 feet which allows the lake to collect more than half of the basin's water run off. This means you can find all sorts of fish here such as northern pike, walleye, white bass, and crappie.
#7 Falcon Lake
Do you want to catch some gigantic bass? Falcon Lake, a reservoir on the Rio Grande in Texas, is the spot to be. This lake is well-known for their largemouth bass and channel catfish.
#8 Cape Cod
The gorgeous Cape Cod in Massachusetts is truly a place of beauty. Cape Cod is a cape extending to the Atlantic Ocean so in the fall time you will be able to boat about the greatest saltwater fishing experience you've ever had in the east coast. You're bound to catch a big bass and bluefish.
#9 Lake Havasu
Lake Havasu in Arizona, is really well-known as the destination for spring break activities and boat parties over Springtime but it's an angler's party during fall time. This lake is home to largemouth, stripers, and panfish.
#10 Lake Michigan
This wonderful state is surrounded by water which makes it almost impossible for fishermen to just pick one spot. How would one choose a spot to fish with oh, so many spots around? The amount of salmon you could catch is crazy, definitely a bucket list spot to try out!
Ride The Waters In A Blackfin Boat
There are so many alluring spots to fish during the fall and we hope you are able to visit them all! If you're looking for a perfect fishing boat to ride the waters, then Blackfin is the answer. When looking for the perfect fishing boat, why not consider one that was designed by fishermen for fishermen? You need the extra capabilities of a Blackfin, and regular boats just won't cut it! With the quality and reputation that our boats have to offer, you won't have to worry about a thing. We can't wait for you to be a part of our Blackfin family. Have an amazing time visiting these spots and make sure to share us some pictures on our Facebook page or Instagram!
---
Bookmark & Share
---
User Comments
Be the first to comment on this post below!