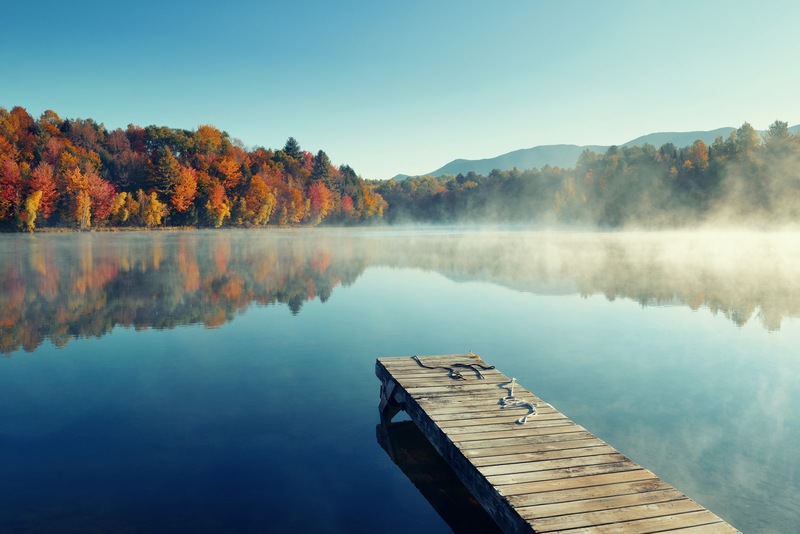 Beautiful trees. Crisp, cool weather. Exciting angling opportunities from some of the season's biggest biters. There's a lot to love about fall on the water—and from the comfort of your Blackfin, you can experience it all! Just keep reading for a few of our favorite fall accessories to bring along the way.
Tumbler for coffee and hot cocoa
Hot coffee or cocoa can make a chilly fall morning that much better—and might even be what you need to brave the cold weather for the fishing fun ahead! Pick out a Blackfin tumbler to sport your style on the water.
Warm outer layers
Another Blackfin must-have is our outerwear! Just like fall leaves change by the day, its temperatures and weather conditions can often change by the hour. A gray, chilly morning can warm up to a beautifully crisp, blue-skied day! And just as easily, a warm afternoon can give way to a blustery evening. Ensure that you are prepared for whatever the weather may bring by dressing in layers, the ultimate outfit for fall fishing. Pair a lightweight long-sleeved top with a comfy vest and warm, weatherproof jacket, so that you can add and take away clothing as needed throughout the day.
Kayak
The sleek profile of your Blackfin is built to help you explore aquatic environments of all kinds this fall—but if you want to get even closer to tucked-away corners of fall foliage, or try an entirely new form of fishing, hop into a kayak! This can be a fun addition to your on-the-water routine, helping you feel immersed in the H2O even when it's too cold for a swim.
Jerkbaits and spinnerbaits
If fishing fun is on the itinerary this fall, you can't go wrong with jerkbaits and spinnerbaits in your tackle box! Like their names might suggest, these options are designed to cause a stir on the water—this can be helpful in murky environments, as well as areas where you're fighting with abundant baitfish (think, busy fall creeks during voracious feeding hours) for big bass' attention.
Polarized shades
The temperatures may be cooling down—but in many of our favorite on-the-water locales, the sun is still shining strong! Polarized shades can be helpful for reducing glare and spotting fish in shallow-water creeks and lake offshoots.
Comfy boat shoes
As you make the switch from flip-flops to close-toed shoes this fall, choose a pair that's designed for total comfort and traction on board! Your Blackfin deck is already built for effortless casting, and the right pair of shoes can help ensure that you cast and, hopefully, reel in with ease.
With the right gear and a spirit for seasonal fun, your fall boating adventures are about to get even better! We wish you happy cruising all fall and beyond.
---
Bookmark & Share
---
User Comments
Be the first to comment on this post below!