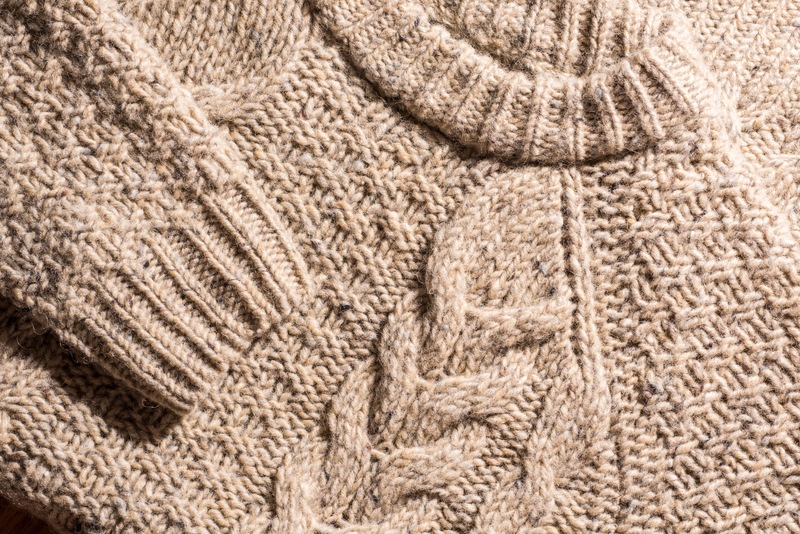 Reaching for your favorite cozy sweater as the temperatures dip down? Nothing beats a thick weave that feels like a hug every time you slip into it — such is the appeal of the storied fisherman's sweater. And no, it's not a trendy piece of clothing you can simply pick up at your outdoor gear store! Historically, the fisherman's sweater was a truly one-of-a-kind garment that was believed to bring good luck and comfort on the water. But who says you can't knit one for yourself (or someone you love) today?
Beautiful, handcrafted fisherman's sweaters pair well with any of Blackfin's center console fishing boats — and below, we're going to explore just what makes this top such a special piece of angling culture.
What Is A Fisherman's Sweater?
You may also know the classic fisherman's sweater as an Aran sweater, named after Ireland's beautiful Aran Islands. Here, it's said that wives would craft custom, knit sweaters for their husbands — many of whom were trade fishermen who needed a warm, durable layer that wouldn't get bogged down and heavy when wet. The secret? A special type of lanolin-coated wool that helped repel water and wind, real obstacles on the misty offshore scene. The wool also had antifungal properties, making it fresh and durable despite constant exposure to H2O.
In addition to performing an essential practical purpose, fisherman's (or Aran) sweaters were designed to be 100% unique. Special stitching served as a sort of signature on the water — helping the wearer not just look good, but also feel pretty great, too, carrying around a symbol of his loved one's time and care. All in all, a fisherman's sweater was considered a pretty lucky thing to have in your arsenal — as important as the right tackle or a seaworthy boat.
Knit Something Special
You don't have to be an Irish angler to reap the benefits of a lucky fisherman's sweater! If you're back on land for the winter, waiting for warmer weather to arrive so you can fish again, why not put that indoor time to good use by knitting a one-of-a-kind sweater? Sure, it might be an ambitious project if you're not too familiar with knitting — but hey, that's part of the fun! You can make a cozy sweater for yourself, or gift one to the angler in your life. Either way, it's sure to be time well spent.
Layer Up
As warm and cozy as a fisherman's sweater can be, it's important to dress for whatever the weather may bring! That often means throwing on layer after layer, of which one can definitely be a fisherman's sweater. Others can be a Blackfin windbreaker, crew vest, or another outer layers, while you can sport a thermal tee under it all for good measure. That way, you're prepared for wet, windy, cold weather, but can easily lighten up the weather is unexpectedly pleasant!
Where style and sentiment collide, you'll find the fisherman's sweater. Whether you already have a keepsake sweater, or want to try knitting your very first, we hope it keeps you warm and cozy on those chilly fishing days!
---
Bookmark & Share
---
User Comments
Be the first to comment on this post below!