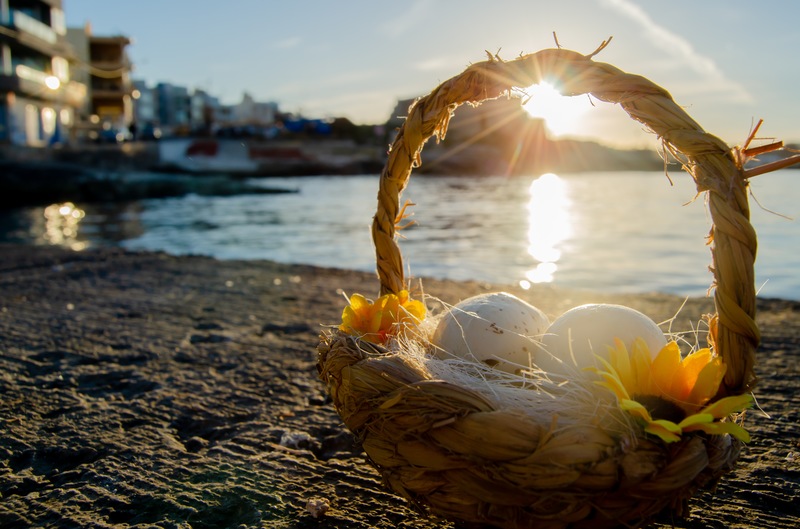 Easter is right around the corner — and here at Blackfin Boats, we love to celebrate this holiday (and, well, every holiday!) from the comfort of the water. If your celebration calls for an Easter basket filled with fun goodies, why not put an angler's spin on things? Here are some of our best ideas for filling up a Blackfin-inspired Easter basket this spring!
Start With A Different Kind Of Basket
Though you may be assembling an Easter basket, it doesn't actually have to be, well, a basket. You can make this gift doubly useful by storing snacks and other goodies in a handy new cooler or tackle box, for example. Shower caddies also make a great gift for anglers — far from being just for college dorm life, these handy little caddies can store everything from on-board cleaning supplies to sunscreen and other cruising essentials.
Add Fun Blue Easter Grass
For a fun thematic touch, fill your basket with blue Easter grass instead of traditional green! For those who can't get enough H2O in their life, it's the perfect presentation for a holiday gesture.
Fill Eggs With Angler-Approved Accessories
You don't have to be a kid to enjoy the classic thrill of an Easter egg hunt! Let the angler in your life embrace their inner child, and present them with Easter eggs stuffed with fun (and functional) goodies, such as:
Cool New Lures, which will help the recipient up their angling game in the warm cruising months ahead. Bonus points if the lures are in pastel colors that resemble Easter eggs because... why not?
Line Refills, a practical stock-up item that is sure to be appreciated by any angler who's planning to do some serious fishing this spring and summer.
Keychains, which you can find on the Blackfin gear shop! You also can't go wrong with similar accessories like carabiners and sunglass straps, because there's always a use for them on board.
Round It Out
OK, maybe not every Easter goodie will fit neatly into a plastic egg. Once you've assembled the rest of your angler-ized Easter basket, feel free to round it out with larger gifts — a favorite snack for the water, a new fishing hat, perhaps a stylish, sport-ready Blackfin jacket. A sturdy water bottle is also a great way to ensure that your giftee stays hydrated on the water — always important for us anglers!
Bonus: A Fun Way To Spend Easter Sunday
The air is a little warmer, the sun a bit brighter — for many families, Easter serves as a sort of unofficial start to springtime, so why not celebrate the day outdoors? Get your family together for a delicious brunch on board your Blackfin! You can cruise around, go fishing, or simply take some beautiful family photos to share with loved ones online.
From our family to yours, we hope you have a very happy Easter! If you try out any of these ideas, let us know on social media. We would love to see your thoughtfully assembled gifts and goodies.
---
Bookmark & Share
---
User Comments
Be the first to comment on this post below!