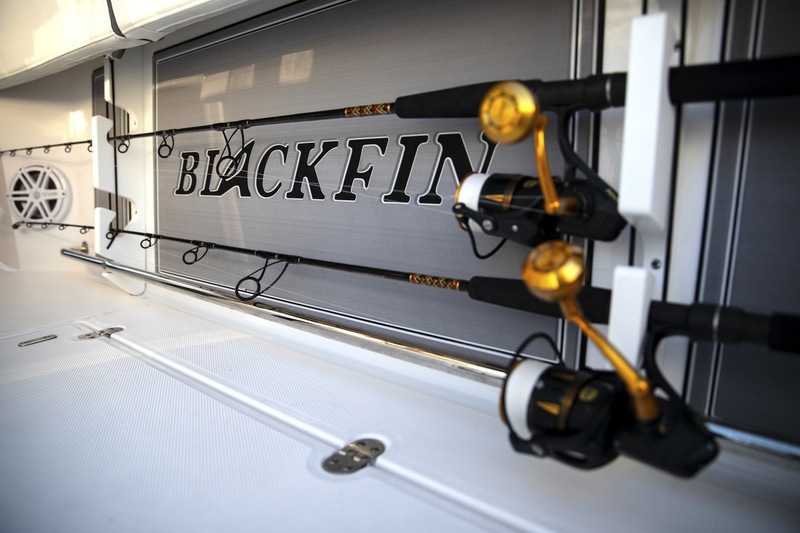 You have a one-of-a-kind cruising and angling style, and your Blackfin Boat can help you embrace it on the water! This fall is a great time to take the next steps toward bringing home the boat of your dreams. Take a look below for a few easy steps to customize your next ride from the comfort of home.
Console considerations
With Blackfin's Build Your Boat feature, one of the first decisions you will explore is a center console vs. dual console boat. Many articles and forums have attempted to determine which is better and why—but the secret? There's no wrong answer! Look at the different console types in the same way you would consider different floorplans for your dream home. There are many possible layout options, and the one you choose will be based on factors like your family size, preferred place to fish and so much more.
And bottom line? No matter what you choose, your Blackfin brings you closer to the cruising and fishing fun you love!
Get creative with color psychology
For many families, one of the most fun parts of designing a new boat is choosing its colors! Even if you don't already have a Blackfin of your own, you probably recognize our lineup by its signature blue hues on the water, ranging from Royal Blue to Sapphire, Sea Foam Green to Whisper Gray. Each option lets you embrace a unique side of your on-the-water personality, so spend some time choosing a shade that speaks to you and your crew.
Style meets speed
Of course, one of the biggest considerations for your new Blackfin will be its engine horsepower and drive. Blackfin or your local dealer can help you better understand each option, so that your new ride is best-suited for your cruising fun.
Craft an options wish list
There are so many fun options to include on your Blackfin in addition to the impressive lineup that already comes standard. Spend some time jotting down "wish list" features like underwater lights, a bow shade, entertaining features, electric built-ins and so many more.
Have some fun
Above all, designing your dream boat should be a fun process for the whole family. With our convenient online feature, even the kids can get involved in designing their own personalized rides (don't worry—we'll contact you before kicking off construction, so there's no fear of a boat showing up in your driveway by surprise!). Relish these beginning stages and have fun contemplating next steps, too, such as…
- What you'll name your new Blackfin
- Where you'll cruise first
- The catches you're most excited to land once you're finally on your brand-new boat
We hope that today's guide helps you design your dream family fishing boat and have some fun along the way!
---
Bookmark & Share
---
User Comments
Be the first to comment on this post below!