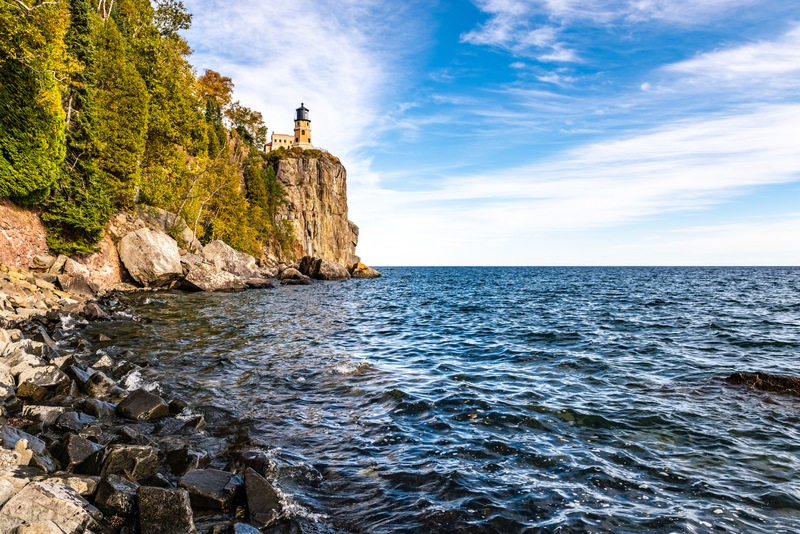 Minnesota is home to the northernmost point in the contiguous United States — so while spring has technically sprung, it may be a while before the whole state thaws out. In fact, for much of the year, ice fishing is the only kind of fishing you can do. But no matter: once it does warm up, the aptly nicknamed Land of 10,000 Lakes transforms into an angler's retreat, where fishing boats like your Blackfin can reel in some serious monster catches. After all, the state and its many, many fishing holes routinely rank among annual best fishing lists — and that's not an easy reputation to come by!
Read on to learn more about Minnesota's most beloved lakes (and tips for your angling adventure, too).
What's In A Name?
You may be wondering: Just how accurate is that nickname, anyway? Are there really 10,000 lakes in the state? Alas, no — the actual number is even bigger. According to the state's natural resources department, there are more than 14,000 lakes in total. And the name "Minnesota" actually comes from the Dakota word for "sky-tinted water." So, H2O is a pretty big deal here!
One fun legend states that the giant lumberjack Paul Bunyan and his equally oversized blue ox, Babe, imprinted in the ground as they traversed the state — causing giant craters that would fill with water and become the lakes we know and love today.
They include:
Lake Of The Woods
Lake of the Woods is considered the Walleye Capital of the World, so that's definitely a fish you will want to try for while you're here! The stunning, spacious lake — which shares a border with Canada — is also home to northern pike, largemouth bass, and lake sturgeon.
Lake Millie Lacs
There's nothing like posing for a proud catch photo — and you'll find plenty of opportunities to do that on Lake Millie Lacs, where monster muskellunge and northern pike abound. If you're into birding, the lake is also home to the smallest wildlife refuge in the country: two tiny islands that serve as home to ring-billed gulls, double-crested cormorants, American white pelicans, and more.
Lake Kabetogama
If you're craving a pure back-to-nature experience, Lake Kabetogama is where you need to be. 200 islands dot the expansive lake, providing a serene backdrop to your day of fishing — and plenty of passageways and protected structures where fish are likely to be hanging out. Meander along the varied landscape and see what you stumble upon!
Lake Superior
Like its name might suggest, there's something special about Lake Superior. Yes, Minnesota shares this beautiful waterway with Canada, Wisconsin, and Michigan. But the shores of Minnesota offer a beautiful entry point — and access to steelhead, coho salmon, lake trout, and other frequent catches on the serene North Shore.
Before You Go...
Wondering how to maximize your Minnesota adventure? Be mindful of the changing seasons! There's a big difference in the optimal way to approach fish during spring, and during summer. For example, when it's mild and spring-y outside but not yet hot, per se, trout will be hanging out in shallow settings. Only when summer settles in will you want to cast your line in deeper, cooler water.
What's your favorite place to fish in Minnesota — or, which are you most excited to try this spring and summer? Be sure to share your adventures with us on social media. We can't wait to see where your Blackfin Boat takes you!
---
Bookmark & Share
---
User Comments
Be the first to comment on this post below!