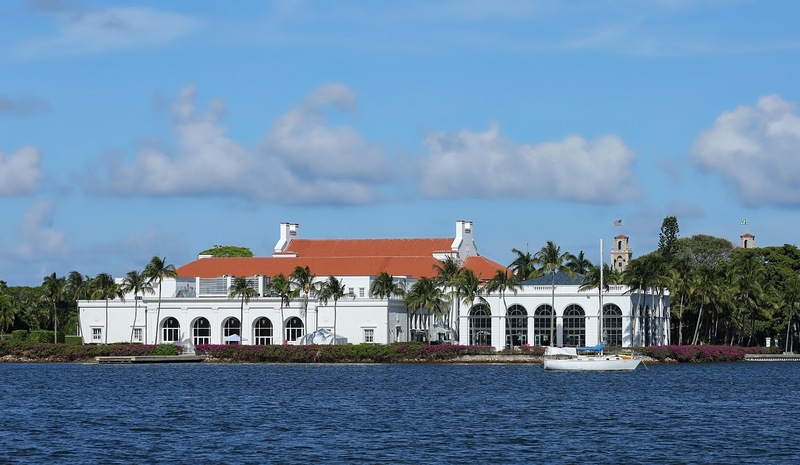 Palm trees sway in the ocean breeze. Prize-worthy sailfish leap out of the water. Your on-board bag is filled with sunscreen and a light hoodie — just in case you end up staying on the water past sunset.
It might sound like a quintessential summer afternoon — but in Palm Beach, it's just another day in Sunshine State's festive season.
The region's reputation for world-renowned fishing doesn't slow down during the winter months. Quite the contrary, in fact: hungry fish plus historic holiday charm make the water off Palm Beach's Henry Morrison Flagler Museum a doubly worthwhile destination for festive fishing.
Just read on to learn more about what you can expect when you bring your Blackfin Boat down south for the season!
Flagler's Fishing Heritage
Henry Flagler — the 19th-century businessman for whom the Flagler Museum is named — is perhaps best known for connecting South Florida to the rest of the state (and America) with a railroad. Without him, some of the Sunshine State's buzziest (and most boater-beloved) spots like Miami and Palm Beach might not exist at all!
Crucially, Flagler's work also meant building Florida's profile as a must-do destination for recreational anglers. He established Long Key Fishing Camp down in the Florida Keys, while his own backyard overlooks the Intracoastal Waterway: a marine avenue lined with some of the state's most beautiful real estate, where you can also get your fishing adventure off to an active start.
Snook, tarpon, and pompano are just a few of the inshore species you may be able to spot on your angling expedition — but of course, if you love big-time sportfishing, heading offshore is where the real fun begins.
Meet Sailfish Alley
The water that spans (roughly) from St. Lucie County to Palm Beach County is affectionately known by local anglers as "Sailfish Alley," and you can probably venture a guess as to why. The stretch of H2O boasts just the right conditions for sailfish (one of the most sought-after gamefish in the world) to flourish — meaning your fishing game will flourish, too.
If you're searching for sailfish, opt for live bait presented by trolling or kite-fishing. This is a fast-moving fish, so you'll need to employ methods that cover lots of terrain at once!
Add Festive Flair To Your Angling Adventure
Winter is widely regarded as the best times to visit South Florida — not just for angling opportunities but for festive flair, too! After a day of reeling in massive sportfish on your Blackfin Boat, you can dry off for a late lunch then head to the Flagler Museum to admire the historic building as it comes aglow with old-fashioned light fixtures.
Even though you arrived by your modern, tech-appointed Blackfin Boat, you'll have trouble remembering that you're actually in the 21st century once immersed in the holiday destination's throwback charm.
This is also the perfect time of year to enjoy some dockside dining at one of the local Palm Beach seafood restaurants — or check out a local farmer's market for artisanal holiday gifting!
Ready to explore a historic slice of the Sunshine State — and land a whopper catch while you're at it? One winter visit to the Flagler Museum (and the abundant water it overlooks) will have you wondering why anyone really needs snow at the holidays, anyway.
---
Bookmark & Share
---
User Comments
Be the first to comment on this post below!