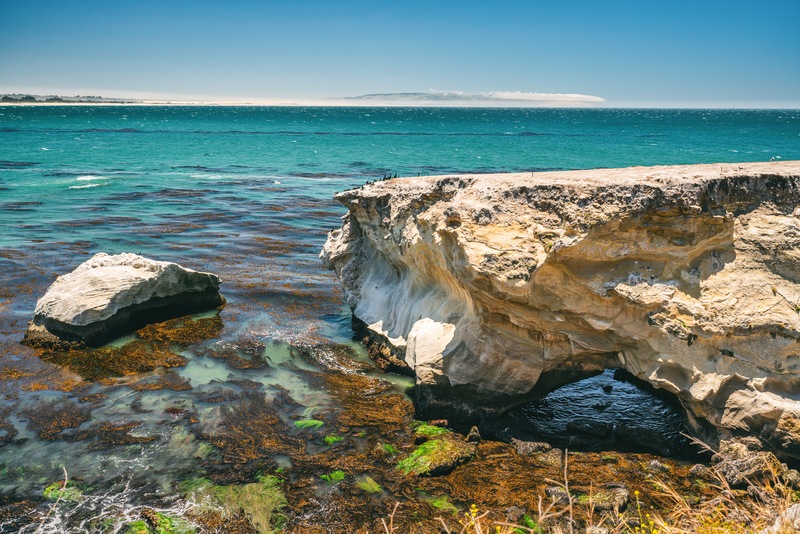 Happy National Clam Day! As your go-to fishing boat manufacturers, we here at Blackfin Boats are happy as a clam to learn more about the creatures that define our on-the-water experience (unassuming mollusks included).
In honor of the delicious holiday on March 31, join us on a virtual journey to Pismo Beach, California — which once earned the title of Clam Capital of the World.
Cla(i)m To Fame
Midcentury Pismo Beach earned its nickname for its unusual abundance of large clams — some of the biggest in California, in fact! So abundant in the mollusks was Pismo Beach that they were actually named after the charming beach town. As the Los Angeles Times points out, they were a boon for commercial harvesting and resident hobbyist diggers, too. And to this day, visitors to Pismo Beach are greeted with painted clam statues honoring the town mascot.
A Surprise Second Act
Despite being famous for its clam-covered beaches, things have changed in Pismo Beach over the decades — to the point that the beach town's nickname is more of a legacy moniker than an actual description of the landscape. In short, the clams pulled a disappearing act.
According to the Los Angeles Times, there are a few theories about why the Pismo clams dissipated from local shores. There's a likely culprit — poaching and over-harvesting by humans — as well as the changing ocean and the predators who call it "home," like federally protected sea otters who love to snack on the clam.
But there's good news at the end of this mystery. For reasons that confound locals and researchers alike, Pismo clams are slowly making their way back to the shore they're named for — not quite in the same size (or numbers) as before, but in a noticeable way!
Cruising Pismo Beach
While Pismo clams may be having a comeback moment, they still don't meet size regulations for beachcombers to take them home (4.5 inches in diameter). In fact, if you come across a small clam, you'll want to bury it in the same sand hole you found it in. This is a great way for kids and eco-conscious travelers to learn more about playing an active role in the environment!
Fortunately, there's so much more to do in Pismo Beach — starting with its beautiful Pacific oceanfront, where you can begin an offshore adventure for catches like lingcod, yellowfin tuna, mahi mahi, and more. You can also enjoy a freshwater fishing day just a bit inland at Lopez Lake if you're looking for crappie, sunfish, and largemouth bass (to name just a few).
Want to get even closer to the water? Pismo Beach's rocky cove is the perfect place to bring out a canoe or kayak and get to know the coastal scene in an entirely new way.
This spring, why not enjoy an angling adventure off the shores of Pismo Beach? Its clammy heritage makes it a historical wonder — but its comeback story makes it an inspirational stop for boaters and anglers who love the on-the-water environment and the creatures who call it "home."
---
Bookmark & Share
---
User Comments
Be the first to comment on this post below!