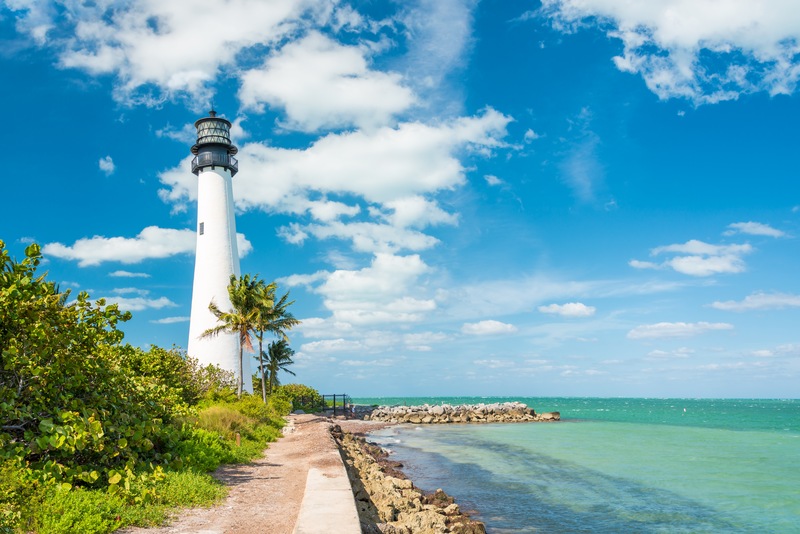 With more than 8,000 miles of shoreline, beautiful beaches and endless blue horizons, the Sunshine State is known as a year-round angler's paradise—but with so much to explore, where do you begin?
Hop on your Blackfin and take a virtual tour of some of our favorite Florida fishing gems today! Some are well-known hot-spots, others tranquil nooks of natural paradise—wherever you go, these spots are sure to please.
Ten Thousand Islands
Cruising around Naples and Marco Island affords boaters the chance to cruise around and explore white-sand beaches and beautiful, quiet keys—but head just a bit farther south and you will discover the Ten Thousand Islands, a smattering of mini mangrove islands and larger land formations that form an on-the-water maze that can be explored in a wide variety of ways. Stick to your Blackfin and enjoy the view from afar, or hop on a kayak or paddleboard and get even closer to the unique marine landscape. Snook, tarpon and red drum are just a few of the fish you'll find in this serene island environment.
Daytona Beach
The "World's Most Famous Beach" is known for fun in the sand—but the day's adventure can extend far beyond the shore, offering some of the Sunshine State's best angling opportunities! Local reefs can be hotspots for cobia, amberjack and other prized catches, while you can also venture onto the Halifax River and cruise around for catches like mangrove snapper and pompano, to name just a few. Two unique angling environments in one zip code make Daytona Beach a great place to kick-start your adventure.
Stuart
Locals and visitors alike know the small town of Stuart for its big reputation as the Sailfish Capital of the World. This powerful, speedy swimmer can be found in Stuart's offshore environment, but you can enjoy just as thrilling an adventure sticking closer to shore where snook, snapper, sea trout and tarpon thrive.
Biscayne Bay
It's hard to describe anything Miami-adjacent as a "hidden" gem, especially since the Magic City is already so well-known for its nightlife, shopping, dining and on-the-water fun. But what even seasoned anglers may miss is the quieter slice of life to be found in Biscayne Bay: The farther south you venture, the quieter life on the water becomes. You can cruise past the leisurely, small-town charm of Key Biscayne; to the idyllic Cape Florida Lighthouse, standing proudly over a lush beach and turquoise water; and all the way down to the heart of Biscayne Bay, where you can hop off your Blackfin and try for tarpon in the flats, or head out for the chance to land tuna, mahi and other must-do catches.
Islamorada
Islamorada was legendarily named by Spanish explorers who dubbed the key "purple island" for its beautiful swirls of color at sunset—and if you take a trip here, you'll see that the name holds up! Don't wait until sunset to get out and explore, though. Located halfway down the Florida Keys from Miami, Islamorada is a scenic escape removed from the hustle and bustle of popular spots like Key West to the west or Miami to the north, offering you the space and serenity you need to find (and catch) the mahi, sailfish and other trophy catches you've been looking for. Islamorada is nicknamed the Sport Fishing Capital of the World for good reason, after all, and fishing here is a real pleasure—whether you're hanging out in the flats or venturing offshore, pristine blue water and lush shorelines are sure to make the day a memorable one.
We hope that today's guide inspires some serious angling fun in the Sunshine State, this summer and all year long—and we mean that literally! With temps here hovering around balmy 70s and 80s throughout the year, there's no better place to brush up on your fishing skills and, eventually, land your next big catch.
---
Bookmark & Share
---
User Comments
Be the first to comment on this post below!