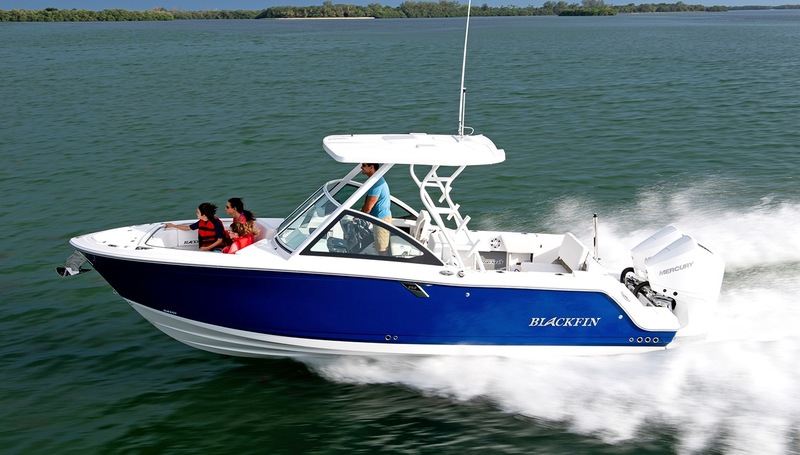 Fourth of July is right around the corner! This quintessential summer holiday is the perfect opportunity to enjoy delicious barbecue, soak up some sunshine, and — for us anglers — hit the water to celebrate Independence Day in style.
Today and all year long, your Blackfin gives you unparalleled access to the best the H2O has to offer. Just read on as we share a few of our favorite ideas for fishing and family fun ahead!
Learn About Colonial-Era Anglers
Fourth of July takes us back to the signing of the Declaration of Independence in 1776, and all the events that surrounded that pivotal moment — but have you ever wondered, what was fishing like back then? Now is a great time to learn.
The young nation's passion for fishing began early. For starters, according to the Mount Vernon Ladies' Association, George Washington once took Thomas Jefferson and Alexander Hamilton out on the ocean for a strategic fishing trip. Of course, you didn't need to be a Founding Father to go fishing — anglers fished to sustain themselves and their families, too, using willow poles, fish bone hooks, and live bait to land the catch. The old-fashioned setup is sure to make you thankful for your modern gear today!
Visit A Historic Fishing Destination
During this summer holiday, we often think back to historic places in the United States' history — many of which were strategically located near major waterways for trade and travel. Today, these destinations double as great places to fish with the family! Here are a few of our favorite historic angling spots for a Fourth of July trip, or some just-because fun.
The Delaware River: As depicted in the famous painting, George Washington and the Continental Army crossed the icy Delaware River as part of a Christmas night military operation in 1776. Fortunately, you can visit this slice of history (and the many fish that call it "home") without braving freezing temperatures to do it! The back-to-nature charm of the Delaware River makes it a beloved spot for boaters and anglers in search of species like striped bass, yellow perch, muskellunge, and more.
Old Town Alexandria: The gorgeous facades of Old Town Alexandria serve as a tribute to Virginia's vast colonial history — and the fun on land gives way to fun on the water, too! The Potomac River is home to red drum, spotted sea trout, bluefish, black sea bass, and other sought-after species.
Martha's Vineyard: Named after the daughter of Bartholomew Gosnold, the first European to visit Cape Cod in 1602, Martha's Vineyard is a thoroughly charming summer destination. The island boasts beautiful beaches and coastal cliffs, as well as gorgeous colonial architecture on land — but for anglers, one of the area's biggest attractions is naturally its thriving on-the-water scene. From the Vineyard Sound to Buzzards Bay, popular fish in the area include striped bass, bluefish, scup, bonito, bluefin and yellowfin tuna, and so many more.
Fish For Colorful Catches
On the Fourth of July, everything is decked out in brilliant red, white, and blue — so why not bring the same classic colors to your fishing game? Fishing for catches in these colors can be a fun, friendly competition for the family — who can land all three first? A few options to consider, depending on where you are casting your line, include…
Red snapper
Tarpon
Mahi-mahi
Marlin
White bass
Red drum
Whatever you're up to this Fourth of July, we here at Blackfin Boats would like to wish you and your family a fun-filled holiday, both on and off the water!
---
Bookmark & Share
---
User Comments
Be the first to comment on this post below!