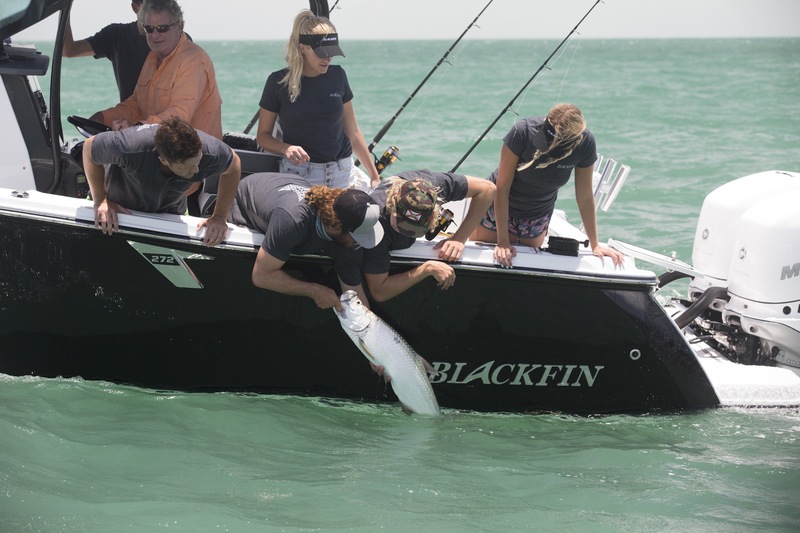 Have you been waiting all summer for Fall to come? Every fisherman knows that as soon as the weather cools down the action inshore and offshore starts to heat up! Fishing between September through November is one of the best times to fish in Florida. When it comes to fish, this is their migration time and they come closer to the warmer, shore waters. Which means you can expect big predator fish in the area. So, you're Fall fishing in Florida and want to know what's biting?
Let's dive right in!
Snook
Fishing in Florida's Gulf Coast? Snook fish will be in the area. They are always found in the colder water especially Atlantic waters. As long as you have a snook stamp you will be getting some bites! The good news is that you can catch and release, but they're one of the hardest fish to catch in the State waters, so expect some fun catching this bad boy!

King Mackerel
King mackerel are fun predators to catch and they are one of the first fish to migrate South towards warmer water in the Florida Keys during Fall season. The migration is so large that many anglers have their best luck catching king mackerel in the fall rather than any other time in Florida.

Grouper
Oh grouper… One of Florida's top offshore species and the most wanted by every fisherman out there! Luckily, there are so many kinds of grouper to be caught within the fall months and they put up a pretty good fight, which will leave you with some unparalleled memories. Keep in mind that grouper love fresh bait!
Spotted Sea Trout
Aside from grouper, spotted sea trout are one of the most popular fish in Florida. Sea trout never goes out of season either, so there a whole lot of them available in the fall. If you're looking for a fun catch, look for these babies, they'll hit just about anything!

Red Drum AKA Redfish
These fish can be quickly spotted all throughout Florida waters. Make sure to hold tight once you hook them up, otherwise any slack in the line will be enough for them to break it. Depending on where you are fishing for them and what size fish you are pursuing, redfish can be caught with a variety of tackle.
Fish Like a Pro In A Blackfin Boat
Now that you have a perfect idea of what to look for when you're out fall fishing but why not fish like a pro in a Blackfin Boat? If you haven't heard yet, the Blackfin 272CC has been ranked among the very best fishing boats of 2018! This yacht grade vessel has been designed to be the absolute ideal family and fishing boat. It has angler-focused features that any pro can appreciate as well as a sleek look that is bound to turn heads in the water.
You will love the thirty-gallon livewell for your catches and there will still be ample amount of bait that can be carried onboard. There is even a powerful pump that will assure that the water stays fresh throughout your entire trip.
Ready to join the Blackfin family? Find a dealer near you today!
---
Bookmark & Share
---
User Comments
Be the first to comment on this post below!