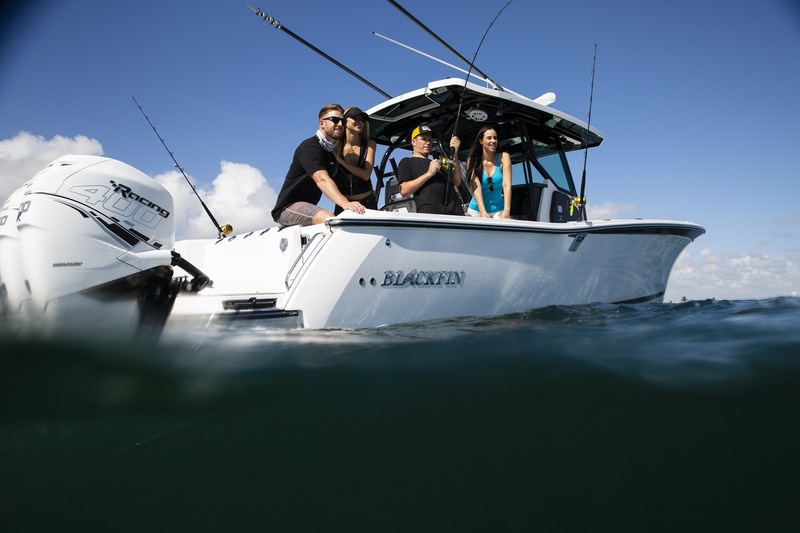 Daylight saving time kicks off March 13 — and the official start of spring follows just one week later. In other words, it's a pretty great time to be a boater!
Sure, you might be a little groggier than usual the first day back to daylight saving time. But in the weeks and months that follow, you can enjoy warm, sun-soaked evenings that linger long enough for you to hit the water well after the workday is done. Just read on to see a few big reasons we love daylight saving time here at Blackfin Boats!
A Chance To See Beautiful Sunsets
Of course, logic says that the sunset looks the same every day — it's just being pushed back an hour. And that's true! But because that sunset will fall a little later every day until the peak of summer, you can now count on more usable hours with which to plan trips on the water. Depending on your schedule, you might even be able to leave work (or sign off a remote project) and still have time to travel out to the beach, marina, or your very own Blackfin for some fishing!
Golden Hour
It's always fun to share photos of your fishing adventures — especially if they end with landing a whopper of a catch. Fortunately, being out on the water later gives you more time to snap a beautiful photo with the help of sunset's natural illumination, aka golden hour.
The Thrill Of Switching Up Your Strategy
Every angler loves a challenge. And if you're hitting the water closer to sunset, you'll have fun tweaking your routine to find the perfect method for landing a late-in-the-day feeder! That isn't to say fishing during the early evening is hard, of course. In fact, many anglers agree that sunset is one of the most productive times of day to cast your line, simply because the H2O is at its mildest, most comfortable temperature — and of course, fish will be hungry for dinner before dark.
So, what are some of the top tips for successful sunset fishing during the warming spring and summer months ahead? A few of our favorite ideas include...
Explore the open water! When trying for bass in your favorite lake, Freshwater Fishing Advice reminds anglers that they don't need to limit themselves to the shade. By sunset or even late afternoon, temps will be a little cooler and fish won't feel the need to stick to the coolest corners of the water.
Opt for topwater lures, whose movement can cut through the stillness of early evening and drum up some catches!
Base your bait off the position of the sun, too. According to Discover Boating, reflective lures are a great choice when the rays are "high and bright in the sky," like at noon. But matte tackle might work better when the light is a little dimmer, like at sunset.
More Reasons To Love Daylight Saving Time
As anglers, we can benefit from the other perks of increased sunlight, like improved mental health and more restful sleep when you're back on land! Of course, you should still slather on the sunscreen — it'll keep the harmful rays at bay without blocking the feel-good benefits of a sunny day (or evening) on the water.
How do you plan to spend your extra hour of sunlight? Let us know and share your best boating snaps with us @BlackfinBoats. We can't wait to see where you cruise and cast your line!
---
Bookmark & Share
---
User Comments
Be the first to comment on this post below!