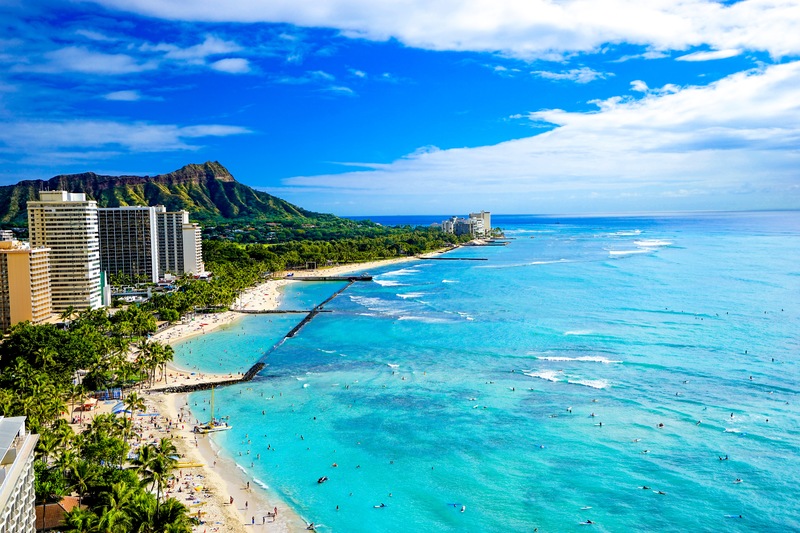 From their size to splashing displays on the water, it's no secret that yellowfin tuna are a favorite catch for many anglers — one that takes skill and a bit of good-old-fashioned patience to bring aboard. Fortunately, this fish dwells in tropical and subtropical waters around the globe, making it an attainable goal for Blackfin boaters on the East Coast, West Coast, and beyond. Just read on as we share a few of our favorite places to fish for yellowfin tuna this summer.
Catalina Island, California
The heart of summer is the perfect time to try for yellowfin tuna off Catalina Island, one of the beautiful Channel Islands offshore from Los Angeles and Long Beach. Live bait is a popular option for SoCal anglers, as are tuna feathers for trolling at higher speeds. Either way, the yellowfin game is plentiful here — and you will also find other popular species such as mahi-mahi, bluefin, and beyond.
While you're in the area, be sure to incorporate some scenic travels into your day of offshore yellowfin fishing. The scenic Channel Islands range from popular resort destinations like Catalina, to more serene, back-to-nature spots with camping and other activities the whole family is sure to love, too.
New England
While lush tropical destinations are typically a great place to look for yellowfin tuna, this popular fish can be found further up the coast than you might imagine — including the on-the-water scene of New England! It's not all beaches and sailboats here. Whether you're spending your summer near Cape Cod or Long Island, offshore canyons might provide you with the perfect place to embark upon your yellowfin adventure. Peak season for the strong-willed fish is the second half of summer, which we are heading into now!
Oahu, Hawaii
Yellowfin tuna is perhaps best associated with Hawaii — in fact, we usually use the Hawaiian "ahi" to refer to the fish when enjoyed in a poke bowl or steak. (Tip: when you're craving ahi, opt for sushi-grade fish from your grocer instead of your own catch to ensure fresh, high-quality meat! Don't worry, your yellowfin haul can still be a great photo op.)
When fishing for yellowfin tuna in Oahu, be prepared for the possibility of a big catch — the state record is an impressive 325 pounds!
Chumming or trolling in the island's offshore waters can be a great go-to, but don't forget to enjoy the view as you go — from the gorgeous seaside cliffs of Kona, to the hustle and bustle of Honolulu, there's much to see and do between big catches.
The Florida Keys
Though the Florida Keys' yellowfin scene may not be as strong as the presence of its other species — like mahi-mahi aka dolphin, or sailfish — you can catch the popular tuna here, and might even end up doing it by accident while casting your line for another fish. Such is the kind of delightful surprise that fishing in one of the country's most teeming offshore scenes can deliver! As another perk, Keys fishing flourishes in the winter while many other spots (such as New England) naturally quiet down after Labor Day.
The Florida Keys provide anglers with a great blend of thrills, from the action far out to flats fishing in sparkling, shallow water. Whatever you get up to, you can end the day with a delicious seafood meal (perhaps even some flavorful ahi) at one of many local dock-and-dine cafes lining the waterfront.
Venice, Louisiana
Unless you're an avid angler in the Gulf Coast region, you might not have heard about this small coastal community — but for seasoned anglers, Venice, Louisiana is one of the top spots for yellowfin tuna fishing. The hidden gem is located southeast of New Orleans, where marshes and the Mississippi give way to the greater Gulf and the treasured tuna it holds. Stick around the Bayou State or cruise east for more fishing fun in the Gulf's unique underwater topography, which includes offshore canyons, fish-filled reefs, and so much more.
What's your favorite place to cast your line for a whopper yellowfin? Let us know and share your proud catch photos, too! We can't wait to see where your Blackfin brings you, this summer and all year long.
---
Bookmark & Share
---
User Comments
Be the first to comment on this post below!