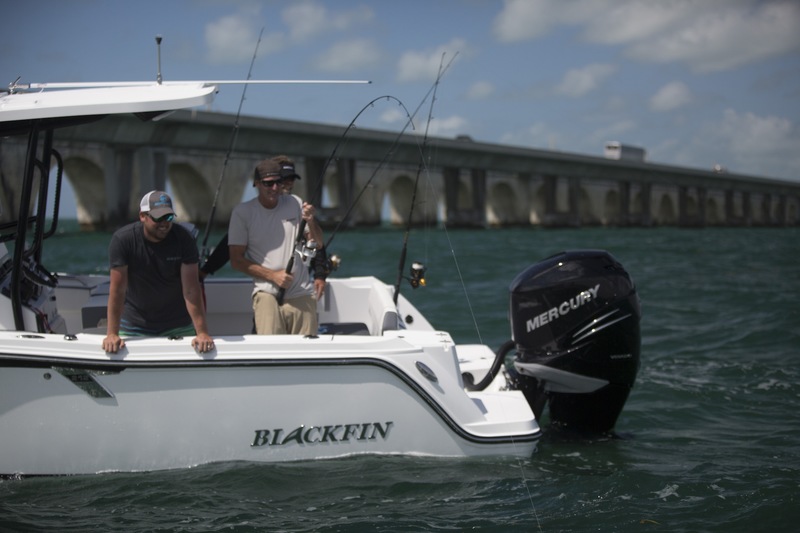 Where To Take Your Blackfin Boat: The Best Fishing Spots In Florida
When it comes to fishing, there's a lot to love. The peacefulness and serenity of a quiet lake, the jolt of a bite, the thrill of a catch, and the memories you make with your loved ones along the way. For fishing enthusiasts, there is nothing better than getting out on the lake for a full afternoon.
The first step towards experiencing fishing bliss is purchasing your Blackfin boat. Next, you'll decide where to take it. Choosing a random body of water is a bad idea. You don't know what kind of fish are out there or how successful other fishers have been in that area. What you might end up with is a long day of coming up empty. To avoid this, stick to our favorite fishing spots in Florida.
Florida Keys
This varied marine habitat spans over 100 miles of shoreline and features fantastic views in every direction. The water stays shallow and warm for a surprisingly long distance from the shore but eventually gets to over 2,000 feet in depth. The area is best known for its Swordfish, Marlin, Wahoo, Sailfish, and Kingfish. If you have a specific kind of fish you're interested, be sure to check which season they are available. Some fish are present year-round, but others come and go. While we love every spot on this list, the Florida Keys is our number one area to take out Blackfin boats.
Florida Bay
This massive fishing area is often referred to as "backcountry" by local fishers. It is nestled among mangrove islands, and the water rarely gets to be more than 5 feet deep. Given this location's proximity to the Florida Keys, the fish you'll find here are similar: Marlin, Wahoo, Kingfish, etc. Fishing experts report that they have the best luck dropping their lines near potholes in the grass flats, given that many fish spend their time in them. Another tip is to watch out for crocodiles. This is mangrove country, so you may run into one. If you do, just stay calm and get some distance.
Tampa Bay
This is another renowned fishing location in Florida due to its diverse range of fish and plentiful supply. Near the shore, you'll find Snook, Tarpon, Sheepshead, and Trout. Farther away you can find deeper water fish like Cobia. One thing to factor into your trip is the tides. Generally, a high tide means better luck and better catches.
Cedar Key
When the tide rises in the Cedar Key, your luck starts to get a lot better. Because it experiences such a significant influx of Redfish after a high tide, you should have a lot of success working in the grassy flats. For a specific spot, we recommend Seahorse Reef, which is home to a variety of great fish that are always biting.
Whether you're a veteran fisher or a beginner trying to get his or her feet wet, Florida has a number of excellent fishing locations. When planning your next trip with your Blackfin boat, stick to our list and you can't go wrong.
Don't have a boat yet? Browse our 4 models and see which one is right for you.
---
Bookmark & Share
---
User Comments
Be the first to comment on this post below!