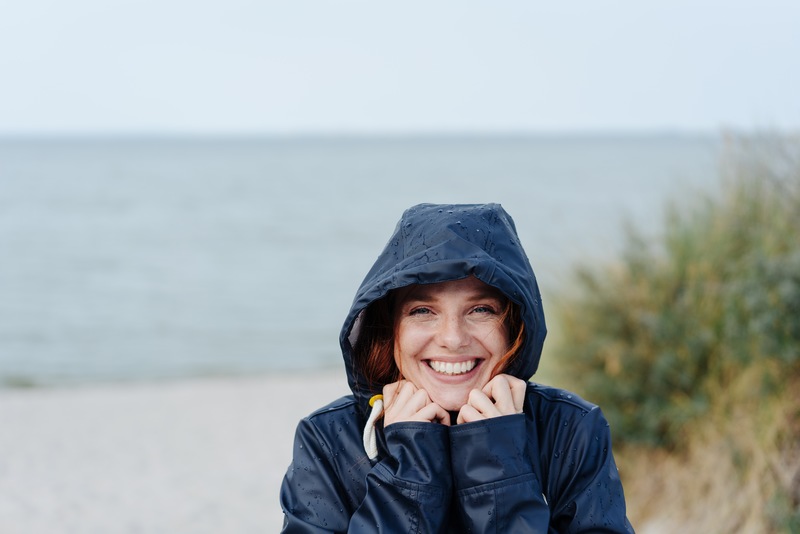 April showers bring May flowers... and some seriously great fishing, we might add! While rain is a familiar part of spring for many boaters, some cities get more H2O than others — which is great news for anglers who know how fun (and lucrative) it can be to fish in a light shower.
Ahead, join us as we get to know the three wettest cities in the United States, according to World Atlas — plus, find out where the fish are biting in each unique city. Hop on your Blackfin and take a look.
Mobile, Alabama
Based on the total amount of precipitation Mobile receives each year (one of many metrics you can use to gauge "raininess"), the Gulf Coast city ranks pretty high — in fact, Mobile gets more than five feet worth of precipitation per year! Here, boating tends to revolve around Mobile Bay, Alabama's only saltwater port and a natural destination for anglers on their way out to the open water. Stick to the inshore digs for the very popular (and abundant) redfish, or travel out to explore the reefs for hefty grouper, snapper, and other catches.
Freshwater fishing in the rain? According to the pros at Fish Alabama, the key to success for fishing local lakes (like beautiful Lake Martin) on rainy days is to tap into nutrient-rich runoffs, which attract baitfish and, in turn, hungry bass. You'll also want to focus your attention on the topwater — aka, the H2O closest to the surface.
Pensacola, Florida
Believe it or not, the next rainiest city in the United States is an hour's drive (or quick boat ride) away from Mobile. Pensacola, Florida is part of the state's Emerald Coast — so named for its dreamy, green-blue water that will make you feel as though you've been transported to some kind of European riviera. Whether you fish off Pensacola Bay, or go cruising over to Santa Rosa or Okaloosa Island, you'll be able to try your hand at catches like wahoo, sea trout, and grouper, to name just a few. You can also go farther out without having to go, well, that much farther out — that is, Pensacola is located near the Desoto Canyon, where the continental shelf dips into the deeper Gulf fairly close to the beach, according to the University of Florida. That's great news for anglers!
Now, about that rain. You can cruise offshore during light rain, but should never be on the water during a thunderstorm. If it's the former, you may experience the benefits of your fishing line being harder to see for fish — so you can operate relatively incognito before landing that crucial bite. And of course, it's not hard to avoid the rain altogether. Around the Gulf (and throughout much of the Sunshine State), rain is rarely an all-day affair. Rather, storms tend to roll in after the heat and humidity of midday gives way to afternoon weather — so if you get an early start on the water, you can avoid the worst of it.
New Orleans, Louisiana
You might be noticing a pattern by this point. Yes, many of the country's rainiest cities surround the Gulf of Mexico — and this is not a coincidence! Though the region has some seriously beautiful beaches (and plenty of sunshine to boot), it also experiences tropical weather and everyday thunderstorms that feed off the Gulf's humid, steamy air.
But back to New Orleans. The Big Easy's reputation for laidback fun and good times extends into the water, too — even after Mardi Gras is over and all the King Cake has been enjoyed! You can cruise around Lake Pontchartrain (think bass, or massive, record-smashing sheepshead) or head out toward the Chandeleur Islands — the official Eastern edge of Louisiana — where redfish and speckled trout abound.
From surprise sun-showers to cozy, rainy days, these destinations are perfect for boaters who are as comfortable in a poncho and rain boots as they are board shorts and deck shoes! We hope today's virtual tour helps you find your next fishing destination.
---
Bookmark & Share
---
User Comments
Be the first to comment on this post below!