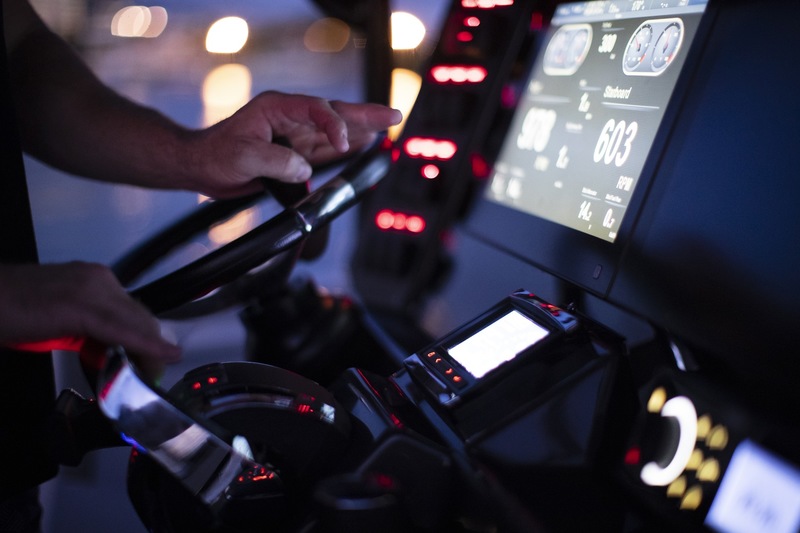 Your Blackfin Boat is like your home on the water. Correction — your smart home on the water. Just as many modern households are outfitted in high-tech amenities (from programmable thermostats to fridges that do the shopping for you), so too can your fishing boat be a connected cruising machine. And now that summer is in full swing, what better time to deck out your ride with convenient tools and fishing tech?
Just read on to see a few of our favorite smart additions — plus, several Blackfin amenities that you can build right into your custom ride. Take a look.
Get A Second Set Of Eyes On The Water
We've all been there at some point — the majestic leap of a dolphin, a fight with a monster marlin, or some other chance encounter that your friends will never believe actually happened. Fortunately, they don't need to just take your word for it anymore! There are now several sunglasses with built-in cameras on the market. Unlike the sleuth-ready spy gadgets you grew up watching on TV, these glasses are meant to capture and share fun footage with friends, family, and your social feed.
While your smartphone can still be used to snap proud catch portraits and family photos, you can count on your shades to capture candid moments in real time — leaving your hands free to (hopefully) reel in the big one!
Put Smarter Lures On Your Side
Speaking of reeling it in...
You probably already know that lures that mimic bait's movement (think jigs, spoons, and spinners) are handy for catching fish's attention. But did you know that there are battery-powered lures out there that get even closer to a swimming bait's true motion? Several even have lighting options, so you can customize your approach based on the cloud cover, time of day, and other factors.
See The Depths With A Fishing Line Camera
It's natural to be curious about what life looks like beneath the surface — but you don't have to guess, or jump in the water to see it for yourself! A fishing line camera can attach to your rig to capture the catch and the underwater environment.
Fly High For An Aerial View
The next item on our list? An aquatic jet pack! OK, this piece of high-tech fun isn't necessarily for improving your angling game — it's just a lot of fun! (And hey, you can always justify it by saying you want an aerial view of where the fish are biting.)
Built-In Blackfin Amenities
Shopping for smart technology is always fun — but did you know plenty of high-tech amenities can be found right on your Blackfin Boat? Depending on your unique ride, options include GPS-chart plotter combos (so you can see where you are, and what's around you), built-in speaker systems, and much more.
Here at Blackfin Boats, you don't have to choose between a simple, leisurely fishing trip and a high-tech excursion. With these fun features, you can embrace the flexible perks of a boat that's as smart as you want it to be — plus, boost your chances at reeling in the big one!
---
Bookmark & Share
---
User Comments
Be the first to comment on this post below!