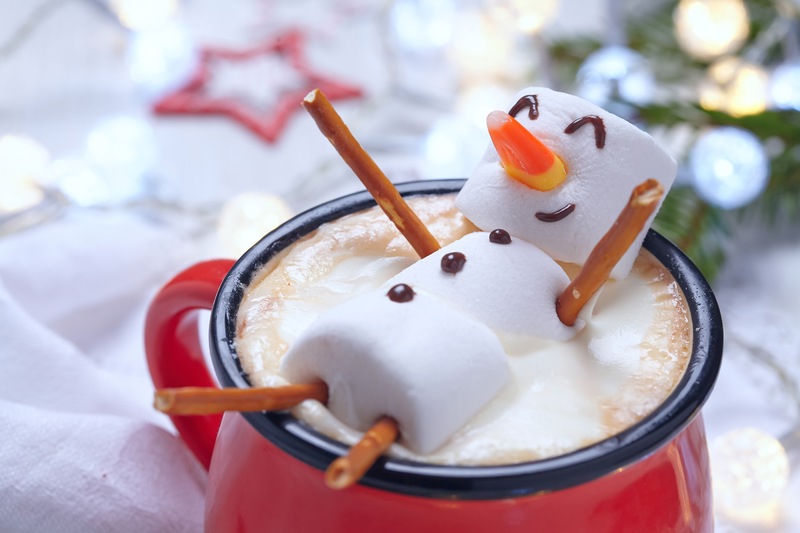 As the great Dean Martin once crooned, "It's a marshmallow world in the winter." The classic holiday tune refers, of course, to the way freshly fallen snow can look a lot like sugary confections on cold winter days — but it also makes us think of marshmallow-laden mugs of hot cocoa, and all the sweet seasonal treats that we enjoy at this time of year.
Did you know that if you have some extra marshmallows lying around, they may be able to improve your next fishing adventure? No, really! As your trusted fishing boat manufacturers, the team here at Blackfin Boats is always looking for ways to enhance our anglers' fishing game — even if that means trying some truly unconventional tips and tackle. Just read on to see why marshmallows are a go-to bait of choice, for many anglers, and how to add the sweet treat to your own on-the-water routine!
Do Fish Have A Sweet Tooth?
Wait a second, you may be wondering, do fish really like marshmallows? True, the sugary treat is sweeter than anything a fish would find in the lake or ocean — but as it turns out, that might just be why some species are so drawn to it. Several angler advice sites say trout, for example, responds well to marshmallow! Who knew? Farmer's Almanac also says bluegill and sunfish respond well to the bizarre bait, too, for some reason.
Strong scents can kick things up a notch, and make the marshmallow even more powerful — which is why you can actually purchase some pre-scented marshmallows (think garlic, or cheese) for this exact purpose at the outdoor goods store.
Of course, many anglers may find that they'd rather use their same old, trusty, prepared bait than going through the trouble of buying inedible marshmallows — or making their own. However, if you're into DIY'ing your own tackle (or maybe just have a lot of leftover marshmallows from the holidays), this may just be a fun afternoon activity the whole family can try!
Other Holiday Leftovers You Can Use As Bait
Marshmallows aren't the only unexpected bait options lying around in your pantry! Peanut butter with cornmeal or bread can also do the trick in a pinch. Many anglers have also found success using dog food for catfish, carps, and other species. Hot dogs are a popular pick, too! Virtually any standard pantry or picnic food you can think of can double as bait, so you can potentially save yourself a trip to the store for some live bait — especially if you're not a huge fan of the fishy smell.
What's the wackiest bait you've ever used to land the catch? Let us know if you've ever had success with marshmallows or other unconventional options — we can't wait to hear your tips!
---
Bookmark & Share
---
User Comments
Be the first to comment on this post below!