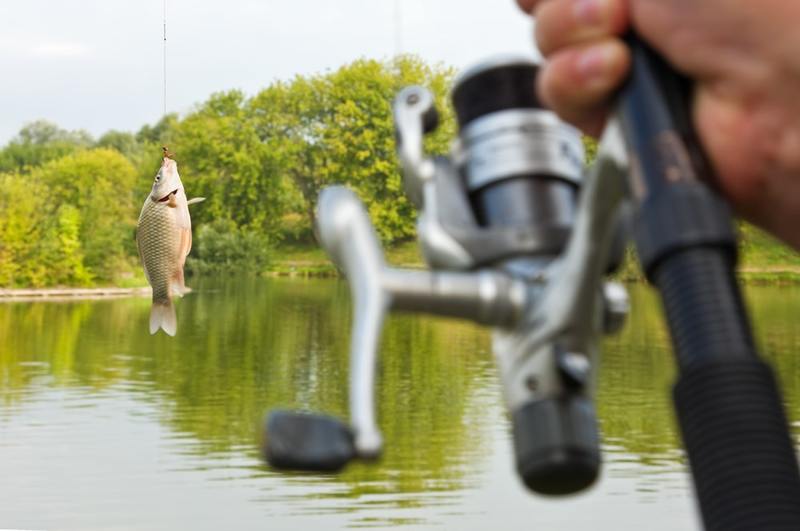 Bass fishing is happening year round in the state of Florida. However, choosing the right bait will depend on when exactly fishermen are venturing out. Some bait that works for bass in one season may not be so effective to use in another season. During the early spring, there are some of the best options available for bass fishing bait. Since fishermen will be dealing with colder temperatures and hungry bass during the pre-spawn period. Blackfin Boats knows a thing or two about fishing in the early spring, because the same people that design, engineer, and build these fishing boats are fishing enthusiasts themselves. Here are 5 top baits that they use for early spring bass fishing:
Jigs:

Perfect for early spring bass fishing. Even better, they're perfect for bass fishing, period. A jig is versatile and can get the job done no matter when bass fishing happens. As far as colors go, greens and browns are the best choices. If the water is dirty and murkey, fishermen can get away with using colors such as blue or black.
Lipless Crankbait:

This is the tried and true choice for bass fishermen who love to catch a freshwater giant during the winter and early spring months. They are life-like and are probably the most legit of all bass bait out there. Believe the fishing experts when they tell fishermen that they shouldn't venture out on their Blackfin center console fishing boat without them.
Plastic Bait:

Good ol' fashioned plastic baits are always a safe bet for early spring fishermen. Worms, craws, toads...the list of plastic bait goes on and on. If fishermen are looking for something simple and will help work wonders on their gliding action, plastic bait is the go-to choice.
Jerkbait:

Probably the best bait for the smallmouth bass. But really effective on the largemouth bass too. This is the bait to use when the winds are calm. If a fisherman uses this in windy conditions, they may not have much luck. The reason why is in windy conditions, it can be hard for the bass to see something like jerkbait in the water. Be warned though, using jerkbait may also attract all kinds of other fish. They will sit and wait to see if the bait drops their way. Just make sure that it's a bass that becomes the lucky recipient while you're on the end waiting to reel that sucker in.
Blade Bait:

Another great choice for bait in cold water conditions. And the bass love it. This is perfect for fishermen who are trying to catch one that tends to stick to the bottom of the lake, pond, or wherever. No doubt that the early spring is the perfect time to rock out these heavy metal baits that have the ability to sink to the bottom. It's a mystery to what can be caught and what kind of fight fishermen will put up with.
Conclusion
Let this serve as the best guide out there for finding the perfect bait for early spring bass fishing. Peak season is just around the corner. But if a fisherman cannot wait until then, they should start stocking up on a variety of these baits.
---
Bookmark & Share
---
User Comments
Be the first to comment on this post below!