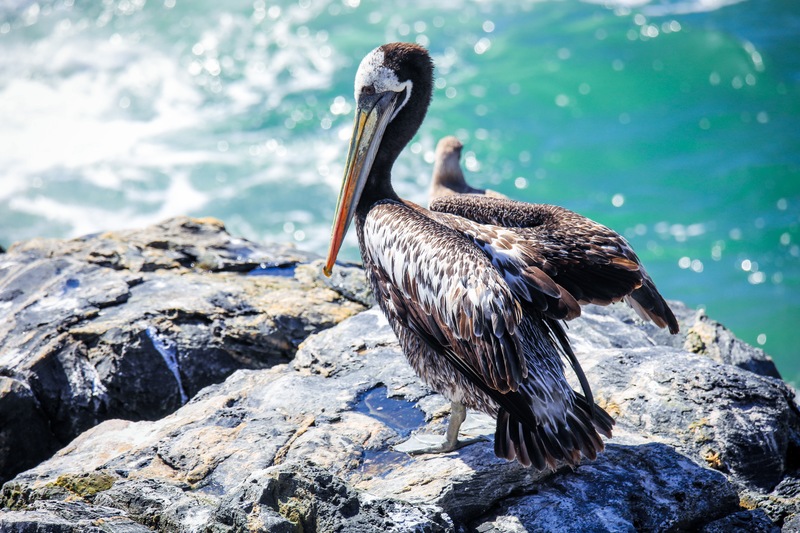 Look up, it's a bird! It's a plane! Wait, no, it's definitely a bird — but it also happens to be a masterful angler's companion, one worth watching for a greater chance at success on the water. In fact, by combining your love for fishing with the time-honored art of bird watching, you can double your fun on the water and maybe catch a few more fish in the process. Just read on to see how your Blackfin Boat doubles as a bird watching machine.
Keep Your Eyes On The Sky
Why do birds make great angling companions? For starters, they do this for a living — literally! That is, they instinctively look for spots on the water where more fish will be gathering, so they can bring in a bigger meal. Naturally, then, if a bird is paying attention to a specific spot on the water, you might want to follow suit to see what they see!
This is one of several signs you can take into account as you consider where to cast your line, of course. Others include the weather, time of day, fishing reports, and past experience. But if you're ever at the end of your (fishing) line and want to try just one more thing, the birds up above might hold the secret.
A Splashing History
Many anglers have discovered the benefits of following the birds' lead when it comes to fishing — however, it's not necessarily a new technique. Long before the advent of fishing reports and instantly accessible insights for your favorite fishing hole, anglers likely looked to birds as one of many natural clues on where to find the day's catch.
Some even took a more hands-on approach, and turned their feathered friends into fellow fishers. As explored by the team at Great Big Story, anglers along the China's Lijiang River have been utilizing cormorant birds to help with fishing for generations. In this practice, a person would place a cormorant in the water (gently tied like a leash) and let them scope out a snack in the water. Though the human side of the team would take the fish to eat or sell, they would reward the bird with several smaller fish. Now, that doesn't mean you should go enlist the help of a local pelican or seagull on your next fishing adventure — there are easier ways, and we'll cover those below! — but for us history buffs, it is super interesting to see that birds and fishing have gone hand in hand for many centuries.
Strategies For Success
So, how exactly do you utilize birds' help when fishing? It can be helpful to identify a few common species you'll spot on the water — some of the most common ones being pelicans and seagulls, which famously make majestic dives toward the water to scoop up a snack. If you a see a cluster of birds above a patch of water, be sure to head over and also check out the outskirts (i.e., one or two birds removed from the main group. They may have found their own treasure removed from their frenzied friends!).
Unfortunately, there's one common seabird that gets a bad rap: the tern, aka a "liar bird." You can tell this type of bird apart from seagulls due to its slimmer shape and unique coloring near its head. The reason the tern is known as a liar is because the areas they dive tend to be pretty fruitless for fishers, even if you think they've spotted something special.
A New, Peaceful Pastime
Catches and strategies aside, birding can be a welcome addition to your on-the-water routine — not just because of its functional purpose, but because it serves as a peaceful complement to more fast-paced adventures! Study after study has shown the calming effects of being around blue landscapes (like the ocean, or your favorite lake), and the addition of bird watching can make it even more relaxing.
If you decide to start bird watching, you don't need much more than your Blackfin Boat and a watchful eye! It helps to get familiar with common coastal birds online, and you might want to bring along some polarized shades (to prevent the sun's glare) and binoculars as well. From the comfort of your Blackfin, you can sprawl out on the spacious, carefully crafted deck and soak up some shade as you watch the birds at play. Catch or not, we call that a pretty perfect afternoon — and think you will, too.
We hope that these tips help you land the big one with the help of a feathered friend! As always, be sure to share your best catch photos with us on social media — we love to see them.
---
Bookmark & Share
---
User Comments
Be the first to comment on this post below!