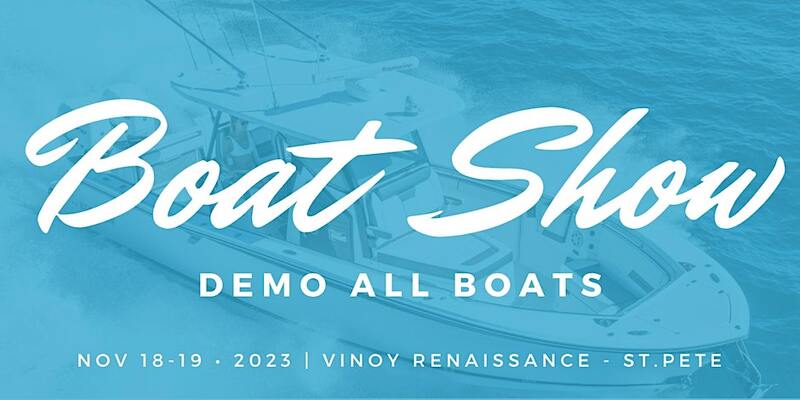 November 18 - 19, 2023
The Vinoy® Renaissance St. Petersburg Resort & Golf Club
501 5th Avenue Northeast St. Petersburg, FL 33701
We will be demoing all of these boats throughout the day, so make sure you reserve your spot!
TICKETS ARE FREE!
Test drive one of our Blackfin boats on display:
Blackfin 222 CC
Blackfin 252 CC
Blackfin 252 DC
Blackfin 272 CC
Blackfin 272 DC
Blackfin 400 CC
DEMO TIMES: (up to 4 people per boat)
9:00AM - 10:00AM
10:00AM - 11:00AM
11:00AM - 12:00PM
Lunch
1:00PM - 2:00PM
2:00PM - 3:00PM
3:00PM - 4:00PM
4:00PM - 5:00PM
Click the link below to secure your spot!
You can also call or message in now to reserve your spot!
---
Bookmark & Share
---
User Comments
Be the first to comment on this post below!