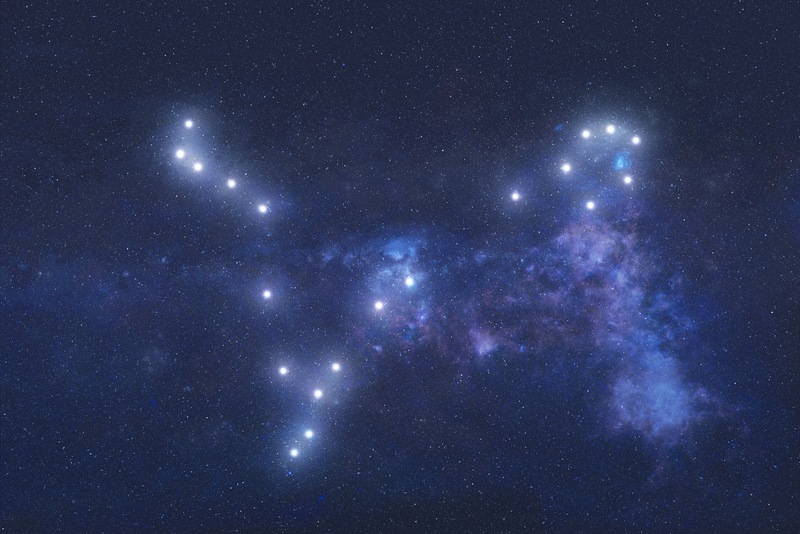 Pisces season is almost upon us! Of course, if you're not into astrology, that fact might have slipped under your radar — but this sign (which falls on birthdays from Feb. 19 through March 20) may be of special interest to anglers. Just read on to learn more about the fishy member of the zodiac lineup... and how you can incorporate it into your next Blackfin adventure, if you'd like! Take a look.
What's In A Name?
Pisces' origin is pretty simple — it is the Latin word for fishes. The water sign is based on a constellation that looks like two fish tied together with a string. But how did they get there?
Fishy Mythology
According to Encyclopedia Britannica, the myth of Pisces and its unusual iconography stems from a Greek myth. As the story goes, the mother-and-son pair of Aphrodite and Eros fled the serpent monster Typhon by jumping into and pretending to be fish. In another version, fish rescue Aphrodite and Eros and help them swim away.
Get To Know The Pisces Personality
If you're a fan of astrology, you might believe that the day you were born has an impact on who you are today — and even if you aren't an avid astrologer, you might still like to know the intel on your ascribed sign!
Perhaps it's no surprise that many Pisces personality traits pair well with the angler lifestyle. For starters, they are often described as the most creative zodiac, a trait that's sure to make you a problem-solver on the water. Pisces are also known for being dreamers — it's said that the constellation's fish swimming in opposite directions represents Pisces being pulled between one's real life and imagination. What better place to indulge your inner daydreamer than the wide-open horizon, and the gentle rock of your Blackfin?
Of course, sometimes, Pisces can veer toward the extremes of idealism — so if you often find yourself trying to nail the perfect day on the water, remind yourself that it's OK if things don't go according to plan! Whether the fish aren't biting, or the weather's not cooperating, the thrill of angling is about getting out there even if (especially if!) your day doesn't go exactly to plan.
For Astrological Anglers...
All aboard the astrology train? If so, try embracing all things Pisces on the water! You can celebrate your sign with playful, astrology-related names — from the simple and straightforward Pisces, to fun picks like What's Your Sign?, Good Sign, Stargazer, or Written in the Stars.
If you really want to take your interest in angling and astrology to the next level, you can even read up on your daily horoscope before going fishing! Sure, the daily readings might seem pretty vague — but if you're in search of some sage advice, they might just help guide your approach on the water.
We hope you've enjoyed today's virtual tour of all things Pisces! Whether this is your sign, or you simply love learning about aquatic legends of yore, it's always a fun one for anglers to learn about.
---
Bookmark & Share
---
User Comments
Be the first to comment on this post below!