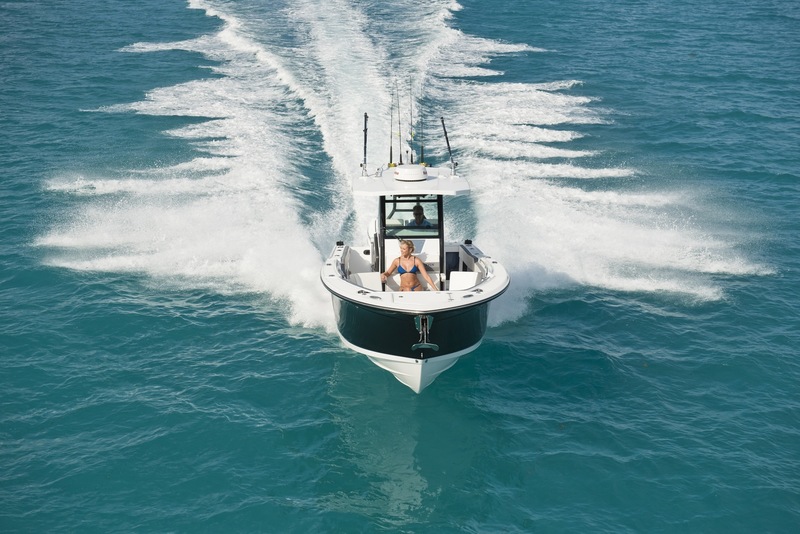 Happy New Year! 2022 is still young — so even if you haven't gone all-out on a list of resolutions yet, there's plenty of time to plan for your best year ever. (Hint: it's all about slowing down and enjoying the ride, Blackfin style.)
Just read on to see our top seven tips for getting your year started on a fun, splashing note.
Mark Your Calendar
This is the perfect time to look ahead toward your year and make plans for birthdays, special celebrations, and, yes, boat shows, too! We keep a running list of events to look forward to here on the Blackfin site — so all you need to do is mark your calendar and chart your itinerary.
Get A Head-Start On Spring Cleaning
Sure, the weather might be a few degrees south of "springtime" for most of the country. But who says you can't get a head-start on spring cleaning anyway? Even before you de-winterize your ride, take a look at your gear and see what survived last season. Don't be afraid to get rid of any tackle that's old, rusty, or just outlived its usefulness.
In With The New
Every time you part with unwanted supplies, you make room for new must-haves! As you count down the days until you can hit the water once again, pick out new tackle and sport gear for the season ahead. It will make you that much more excited for your return to cruising and angling in 2022.
Make Sustainable Swaps
A new year always presents a great opportunity to go green! You don't have to change your entire on-the-water routine to make a difference — instead, start with sustainable swaps. For example, you can pick up a set of reusable cutlery, plates, and galley ware to keep on board. You might also try switching out your current sunscreen for a reef-safe alternative, and be on the lookout for beach cleanup initiatives wherever you live!
Test Your Skills With A Monthly Challenge
Hey, there's nothing wrong with a fishing routine you love! However, if you find yourself looking for ways to mix up your on-the-water MO, one great way to keep things fresh is with a monthly challenge. For every new page on that aforementioned calendar, consider adding a new challenge the whole family can get involved with — maybe it's "catch a marlin," "grill your first fish," or "try a brand-new technique for the first time." Whatever it may be, setting monthly goals for yourself will force you to stay on your toes (er, deck shoes).
Go Social
We here at Blackfin love seeing your snaps of epic catches and thrilling rides on the water — and your friends, family, and followers do, too! Whether you have influencer aspirations or simply want to capture the moments for your personal digital scrapbook, this is the year to document your adventures via smartphone if you haven't already.
Upgrade Your Ride
If your family (or taste for adventure) has grown since you brought home your current ride, perhaps 2022 is the time to think about upgrading! Find your sleek, sporty, spacious next home on the water — starting with our Blackfin Build Your Boat feature.
We hope that these tips help you reel in your best year yet! At Blackfin Boats, we're proud to be part of 2022's big moments, simple pleasures, and everything in between.
---
Bookmark & Share
---
User Comments
Be the first to comment on this post below!