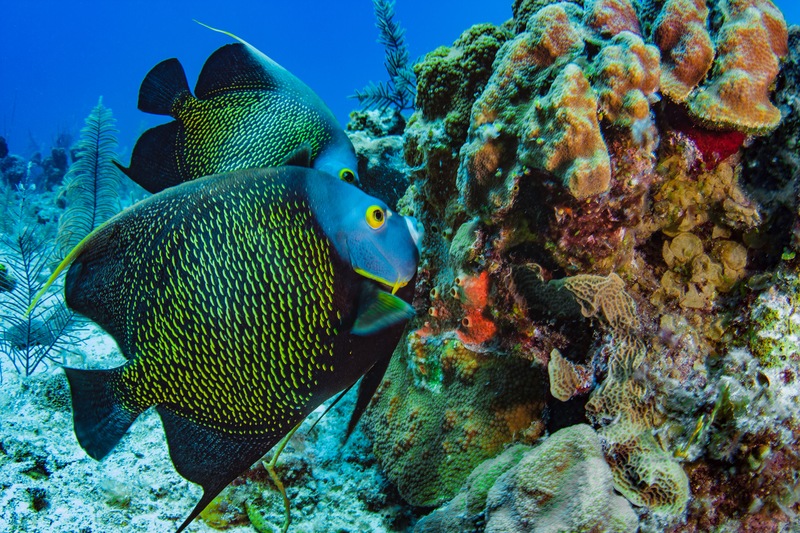 Happy Valentine's Day! The sweet celebration is right around the corner — and for couples who love to cruise together on their Blackfin, a fishing or snorkeling date makes for an excellent outing.
As someone who spends a lot of time on the water, you may have wondered once or twice: do any marine animals pair up permanently? As it turns out, there's actually a pretty solid handful of birds, fish, and marine mammals who do, in fact, link together long-term — making them each other's perfect Valentines, year after year. Just read on to meet a few such species.
Macaroni Penguin
Not only are macaroni penguins monogamous birds, but they also light up when they see their partner — an "ecstatic display," according to Encyclopedia Britannica. You'll find these (literal) lovebirds on and around the Antarctic Peninsula.
Albatross
According to Smithsonian Magazine, the bond between two albatrosses usually lasts forever — and they're choosy, too, meaning they won't rush into mating if they haven't found the ideal match. Once they do, albatrosses only lay one egg per year, so the couples stick together as devoted parents to ensure the health and success of their new addition.
Flamingo
Decked out in vibrant pink feathers, flamingos are already a perfect symbol for Valentine's Day — but did you know that they also have a pretty unique dating ritual? The New York Times describes the birds as "serially monogamous." That is, they do stick to one mate... but just for one year, after which each part of the couple seeks a new partner. They do this by dancing (the more complicated the moves, the better) and both birds have to enjoy each other's routine before agreeing to a partnership. Isn't that sort of sweet?
Seahorse
In a seahorse relationship, the male famously carries the babies — but that's not the only way this marine animal defies animal kingdom expectations. One type of seahorse, Australia's Hippocampus whitei, actually pairs up for life! Studies have also shown that long-term bonding makes seahorses more successful parents.
French Angelfish
They call Paris the "City of Love," so perhaps it's no surprise that the French angelfish is a super romantic species! At least, as far as fish go. The beautiful black and yellow fish spend a lot of time together for protection — and even though they haven't been confirmed as forever partners, they do "[exhibit] more of a monogamous social structure," which is rare for fish, according to Smithsonian Magazine.
Lobsters
You might have heard from your favorite "Friends" episode that lobsters have soulmates. And they sort of do! But only for two weeks at a time, according to The New York Times.
Octopus
In some ways, the octopus love story is a little like Romeo and Juliet — sweet, but tragic at the same time. The eight-legged invertebrates only partner up with each other once, but they are semelparous, which means they die soon after becoming parents.
Sure, not all of these animal "love stories" are particularly romantic — but a trip on your Blackfin sure can be! We hope you enjoy a sweet celebration this year, whether you're cruising with family, friends, or that special someone.
---
Bookmark & Share
---
User Comments
Be the first to comment on this post below!