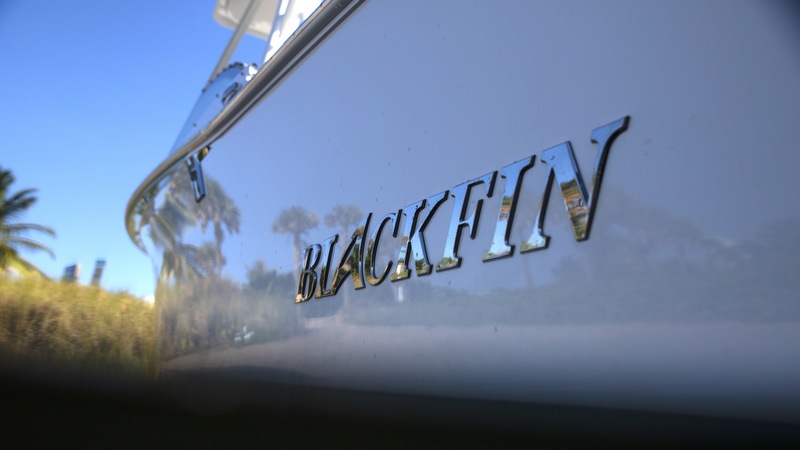 Thinking about buying a new fishing boat, or upgrading your current boat to a larger model? You're making a great decision! But buying a boat is a big investment. There's a lot to think about before you make your purchasing decision. And one of the biggest things to consider when shopping is if you should buy a Center Console (CC) or Dual Console (DC) fishing boat. What's right for you? Find out by reading this article!
Center Console Fishing Boats – Excellent For Fishing, With Great Features
As a rule, center console (CC) boats are more popular for serious anglers, who want to be able to fish with minimal distractions. This is because CC boats usually provide easy access to every side of the vessel. There are few obstructions alongside the rail, and this allows anglers to work their fish around the boat quite easily, which is handy for bigger catches.
In addition, while the cockpit area of a center console boat is typically smaller, the helm itself is usually bigger, because there is only one console. This means that, in some cases, CC boats may have more controls and entertainment equipment, or have additional room for aftermarket equipment.
Typically, CC boats are a bit smaller than comparable DC boats, and do not have as much room for lounging. They are also canopied, but not quite as good for inclement weather as a DC fishing boat. Overall, though, center console fishing boats are a great choice if you're primarily going to be fishing on your boat with just a few friends or family members.
Dual Console Fishing Boats – Spacious, Better For Relaxing (And Still Great For Fishing)
A dual console has a number of advantages of its own, compared to a center console boat. First, because there are two consoles, there is usually a walking path that goes through the center of the boat. This means a lounge area can be placed in the front or the back, where riders and anglers can sit down and relax. Typically, a dual console fishing boat will have more seating than a comparable center console fishing boat.
DC fishing boats also usually have more dry storage space, which can make them better for long-distance trips or weekend excursions when you have to pack your own food, water, and other supplies. Of course, this does come at a bit of a cost. More seating space means a bit less deck space, and while DC boats are still fantastic for fishing, some seasoned anglers prefer the wide-open, raised deck of a CC boat.
So, What's Right For Me?
Which fishing boat should you get? A center console fishing boat, or a dual console fishing boat? Well, it's really up to you! A boat is a very personal thing – and you need to consider what you'll use the boat for!
If you tend to fish solo or with one or two other people regularly, a CC boat from Blackfin Boats may be right for you. But if you want to cruise around with your family and have fun doing things like tubing and relaxing on the water, a dual console vessel may be more your speed. There's no wrong choice, so think about your needs and check out a few boats from Blackfin Boats now! You're sure to make the right decision.
Got more questions? Here's another helpful article that can help you understand the differences between CC and DC boats.
---
Bookmark & Share
---
User Comments
Be the first to comment on this post below!