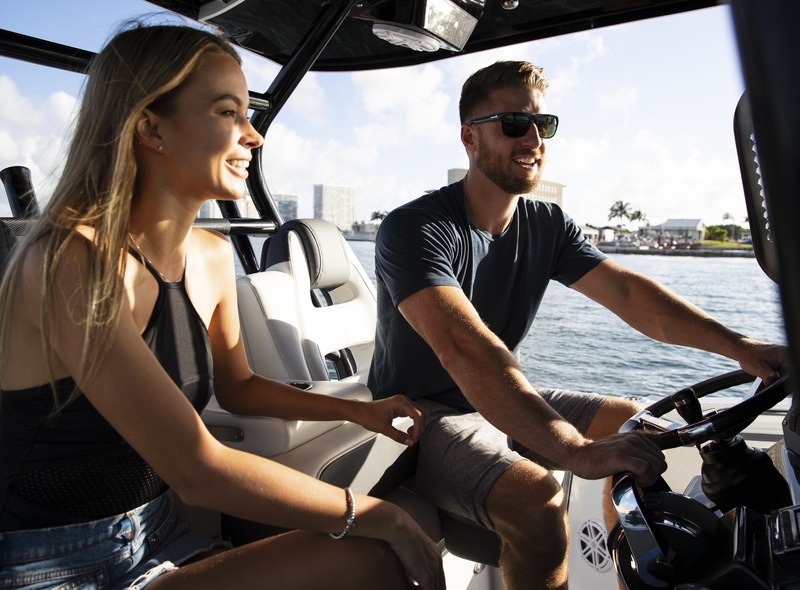 Fall is finally here—and boat show season is, too! Whether you're looking for a new boat, or simply want to take part in the show weekend fun, we've got you covered with a few tips to enjoy the events ahead. Just read on to learn more.
Mark your calendar
The key to every successful boat show season is a game plan! Mark your calendar and check back with Blackfin Boats' events page regularly to learn about new shows and events cruising your way. This won't just help you keep track of upcoming events on a practical level—it will also help give you something special to look forward to! In a year where days, weeks and months have seemed to fade into one another, the promise of an exciting event on the horizon is a simple pleasure we love.
The next big event on our calendar, of course, is the Fort Lauderdale International Boat Show (Oct. 28-Nov. 1)! This beloved annual event gives boaters a chance to soak up some serious sun and warm weather, even in the midst of fall.
Bring home a new Blackfin…
It's no secret that fall is a great time to bring home a new boat! Browse our Blackfin models or try our Build-Your-Boat feature online so you can get to know the features you truly want out of a family fishing boat—then, swing by and say "hi" and your next show and see how we can make your dreams of boat ownership a reality.
… or take yours out for family cruising
For many attendees who already have a boat of their own, half the fun of boat show weekend is exploring the local on-the-water scene! At the upcoming Fort Lauderdale International Boat Show, for example, you'll want to set aside some time for cruising along the beach, fishing offshore or getting to know the Intracoastal Waterway, home to a number of famous mansions and other points of interest.
Stick around for fishing gear accessories
The main attraction of boat show weekend is, of course, boats—but for those who already cruising on a Blackfin of their own, there is a wealth of water toys, accessories, tackle and other gear to discover to bring your fishing fun to the next level.
Learn something new
In addition to providing community, new boats and must-have accessories, boat shows are a valuable source of learning! Be sure to take advantage of seminars at your next show—at Fort Lauderdale International Boat Show, for example, kids can get involved with the fishing fun with Hook the Future's Kids' Fishing Clinics!
For many boaters, boat show season is "the most wonderful time of the year," or at least pretty close to it! Enjoy it all from the comfort of your Blackfin or bring home your very first—either way, it's sure to be a thrilling season ahead.
---
Bookmark & Share
---
User Comments
Be the first to comment on this post below!