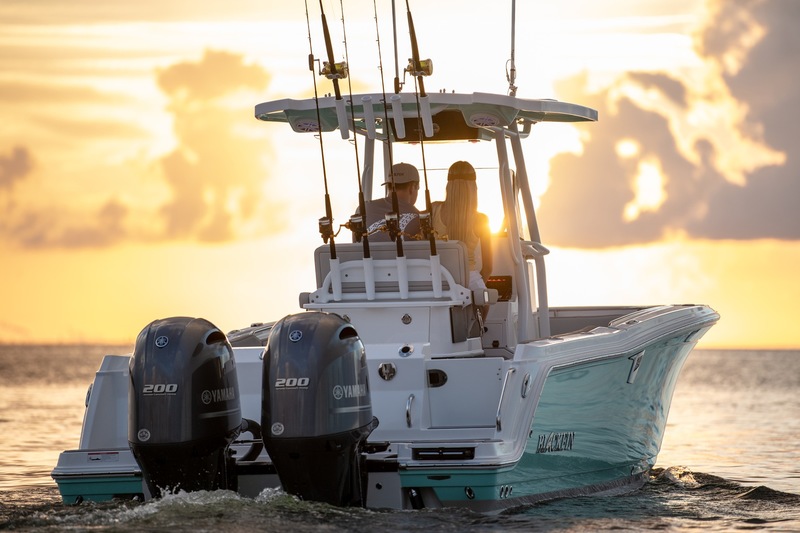 We all love the holidays — but if you really love the holidays, you might find yourself wanting to incorporate aspects of the season in your everyday, year-round life (like, say, playing Christmas songs in the middle of July). For anglers, naming your Blackfin Boat after some of your favorite seasonal songs, characters, and symbols is another great option to consider! Just read on to see a few of our favorite, punny picks.
Rudolph
Rudolph the Red-Nosed Reindeer (or any of his fellow fliers, for that matter) can serve as great inspiration for anglers with a whimsical side! Pick one of Santa's fleet based on how they match your on-the-water personality. For example, Rudolph is known for being the one-of-a-kind underdog who saves the day. Comet and Dasher's names connote speed, while Vixen's suggests a playful spirit on the water. Or pick Prancer, a beautiful name that speaks to a sort of graceful movement.
Holidaze
There's something special about the easygoing, laidback spirit of the holidays — especially that time leading up to New Year's, when your gifts have been wrapped (and unwrapped) and you're just spending quality time with the ones you love. Why not capture that vibe with a name like Holidaze?
Cala-Merri
If your favorite seafood is calamari, this punny approach to the dish might make a fun boat name! It's a festive spin on fish that your fellow anglers and foodies are sure to appreciate.
Little Saint Nick
The Beach Boys famously sung about Santa's speedy bobsled that cruised through the snow — and did so in style. Why not pay homage to the classic song by naming your Blackfin Little Saint Nick? After all, like the sled, your Blackfin is known for its speed and elegance.
Wrapped In A Bow
A boat name that combines holiday gift-giving and your favorite place on board to hang out and enjoy the view? Sounds like a perfect, punny pick.
Merry Mahi
This festive name adds a seasonal touch to a classic sportfish.
Mrs. Claus
This fun name follows the time-honored tradition of naming a boat after the special woman in one's life — or, in this case, Santa's life.
Candy Cane
No clever wordplay here — it's just a fun, catchy name!
Sea Unicorn
Your Blackfin was built to stand out, just like the narwhal — aka unicorn of the sea. This marine mammal dwells in icy Arctic waters, so it's sure to lend a fun, frosty feel to your boat.
Mele Kalikimaka
From Siesta to Aloha, boat names borrowed from different languages are a popular choice. What about taking the holiday route with Mele Kalikimaka, based on the popular Hawaiian-themed Christmas song?
The Gift That Keeps On Giving
Sweet and straightforward, this name will remind you how grateful you are to hit the water, cast your line, and enjoy meaningful memories with family and friends!
Well, there are our picks. What are yours? If your boat has a fun, festive name (or even if you just thought of the perfect one) let us know! We'd love to hear it.
---
Bookmark & Share
---
User Comments
Be the first to comment on this post below!