Craftsmanship
High-End Construction
Since 1973, Blackfin has carried fishermen, friends and families on unforgettable adventures. Our team draws on a true passion for fishing and leisure boating, plus decades of experience, to deliver innovative boats that combine a yacht-like design and legendary heritage with cutting-edge marine technology and high-end construction.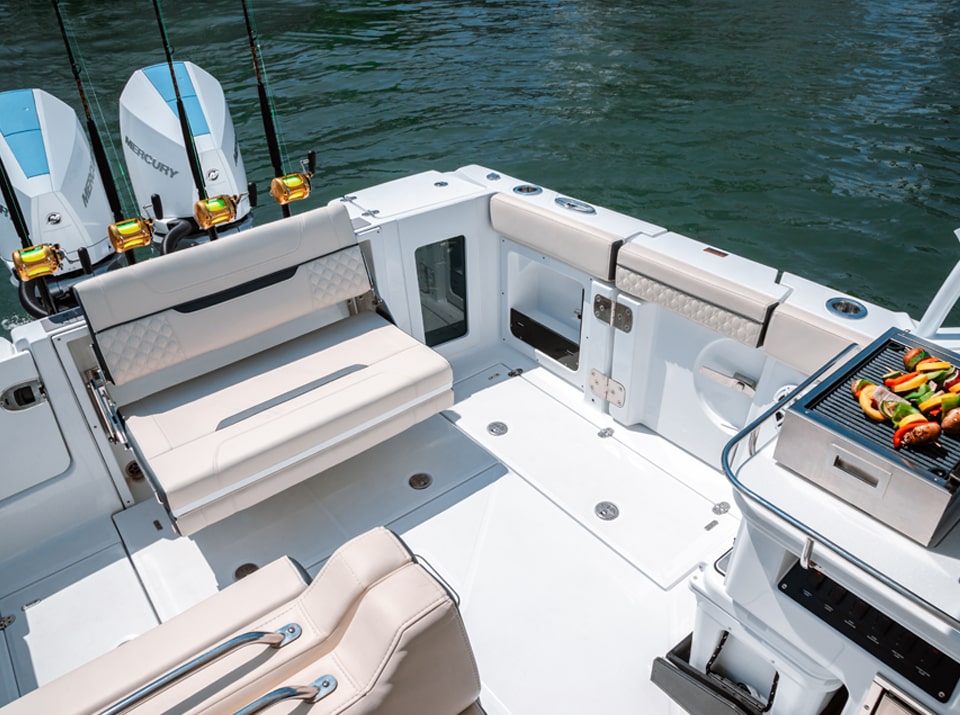 Unmatched
Innovation
A passionate team of craftsmen and engineers combined their expertise to create the toughest and most beautiful line of Blackfin Boats on the water today. Solid construction using carbon fiber reinforced hull, top-of-the-line technology with digital engine monitoring and pioneer solutions like the Pantographic Smart Door provide an updated boating experience. Our aim at Blackfin Boats is to build on a legendary brand heritage while incorporating the latest in design, engineering and materials to deliver state-of-the-art fishing boats unmatched in durability, safety, quality, and warranty.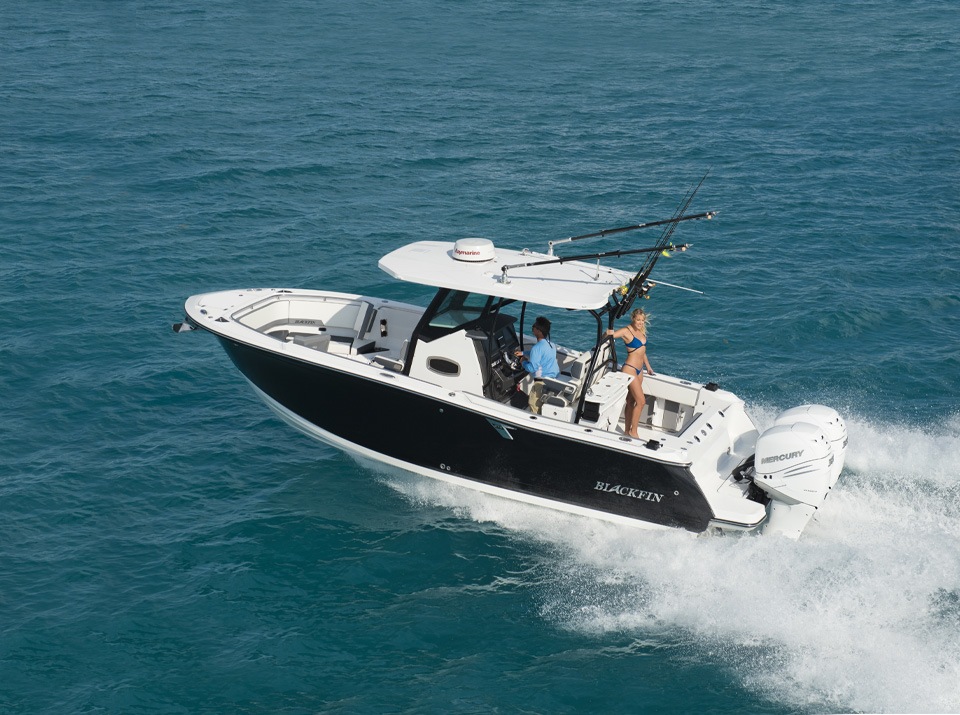 Outstanding
Customer Satisfaction
Blackfin Boats owners have expressed their unparalleled degree of customer satisfaction for Blackfin Boats. Blackfin has been recognized by the National Marine Manufacturers Association and presented with the prestigious Marine Industry CSI Award for 3 consecutive years. The Marine Industry CSI Award honors manufacturers that actively measure customer satisfaction and pursue continuous improvement to better serve the consumer. Award recipients are manufacturers that achieved and maintained an independently measured standard of excellence of 90 percent or higher in customer satisfaction over the past year.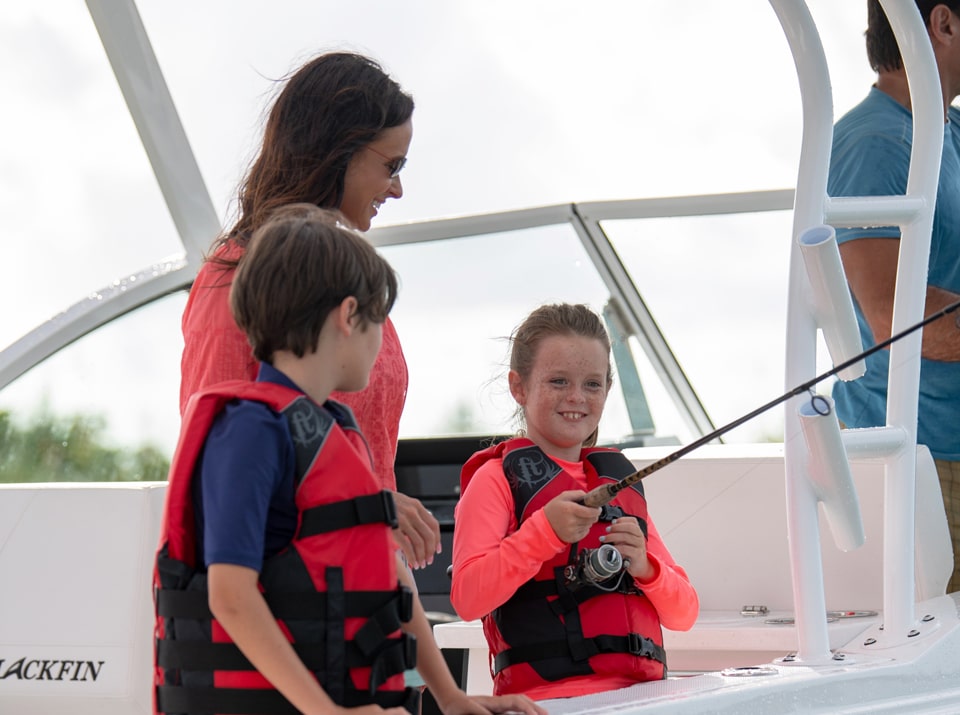 Solid
Warranty
Blackfin Boats seeks to provide our customers with an easy, stress-free buying experience that makes the purchase and ownership a long-term pleasure. With almost 40 years of quality boat building experience, we stand behind our product.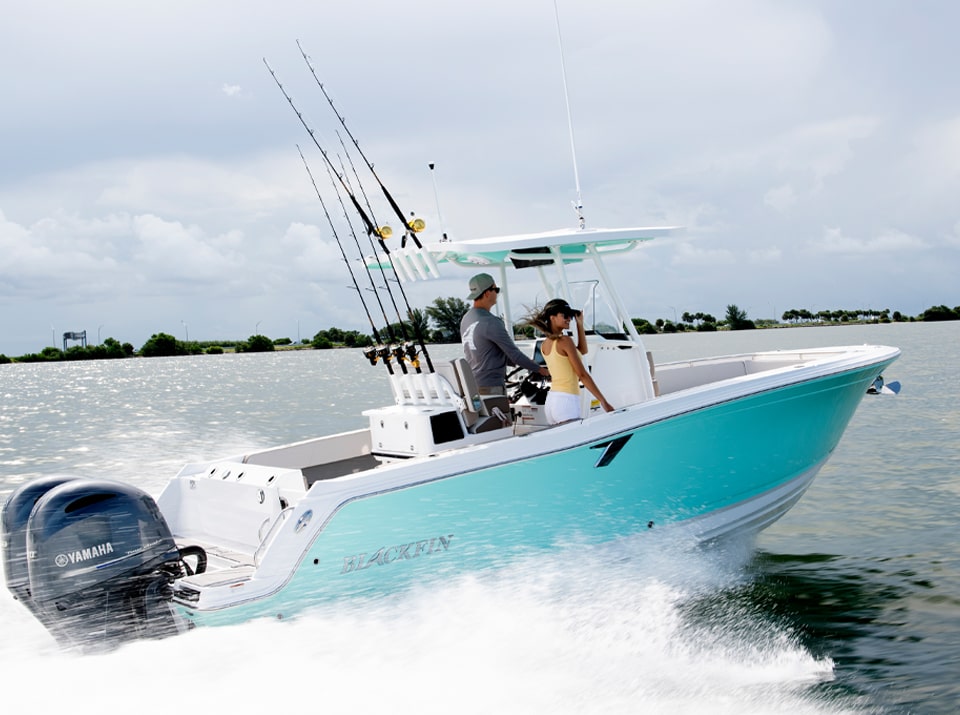 Versatility
Have It All
Every Blackfin is designed by fisherman and built tough from the highest quality materials, with everything you need for the ultimate expedition. When it's time to reel it in and put your catch on ice, your Blackfin becomes the perfect recreation vessel, ready for snorkeling, diving and family fun.
Blackfin offers unmatched durability, quality and the industry's best warranty. Enjoy classic design with modern conveniences, like integrated storage, coolers, seating and more, plus a built-in sound system that really kicks. Whether you're headed for the open ocean in search of the big one or dropping anchor on the sandbar to party with friends, Blackfin is the only brand that offers the best of all worlds.