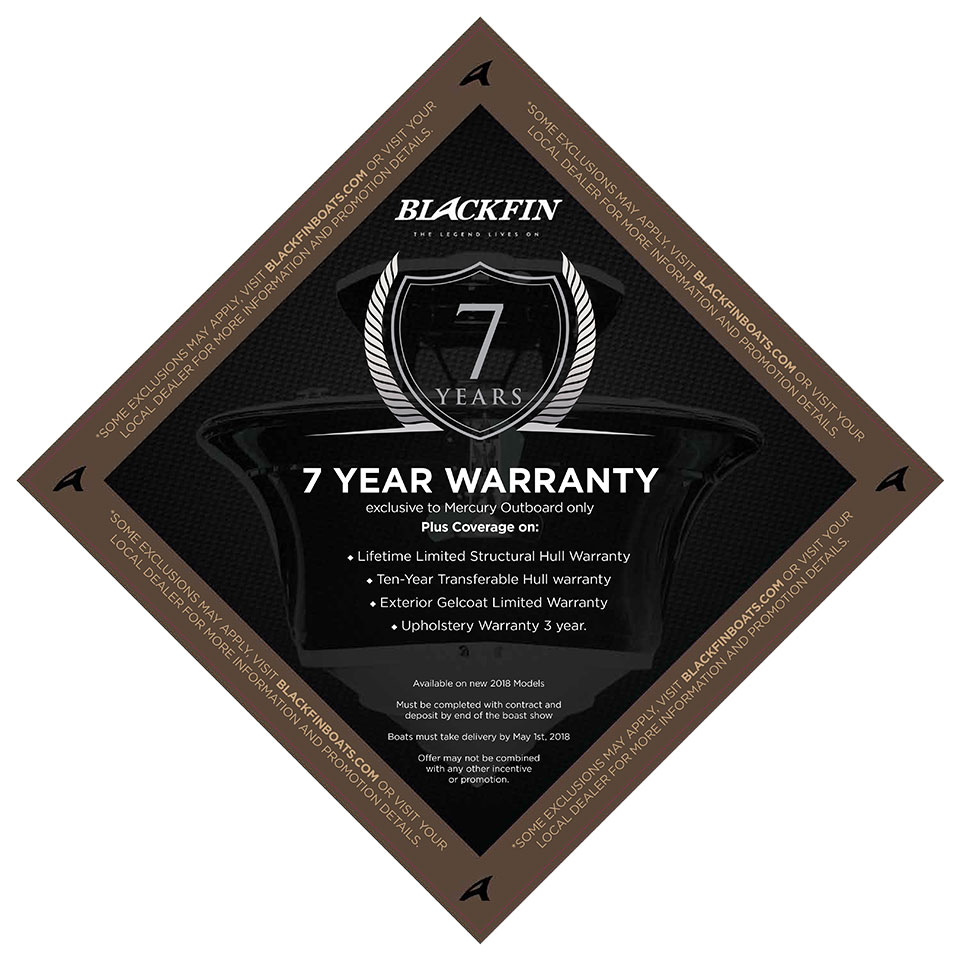 Get 7 Years of Mercury MPP Gold Warranty with your new 2018 Blackfin
When you buy from a participating Blackfin dealer at select boat shows from January 2nd, to midnight May 1st, 2018.
Offered in the U.S. and Canada only
To qualify, sales contracts must be completed at the show with signatures and deposits. Contracts must be submitted by the dealer to Blackfin Boats by midnight May 1st, 2018, and the customer must take delivery by midnight June 30th, 2018. This promotional warranty applies only to new Blackfin 2018 models retail sold and warranty registered in the United States and Canada from January 2, 2018 to May 1, 2018. This offer may not be combined with any other incentive or promotion. Other exclusions may apply. See your authorized Blackfin dealer for details.